UNFPA's Nepal earthquake response
September 2015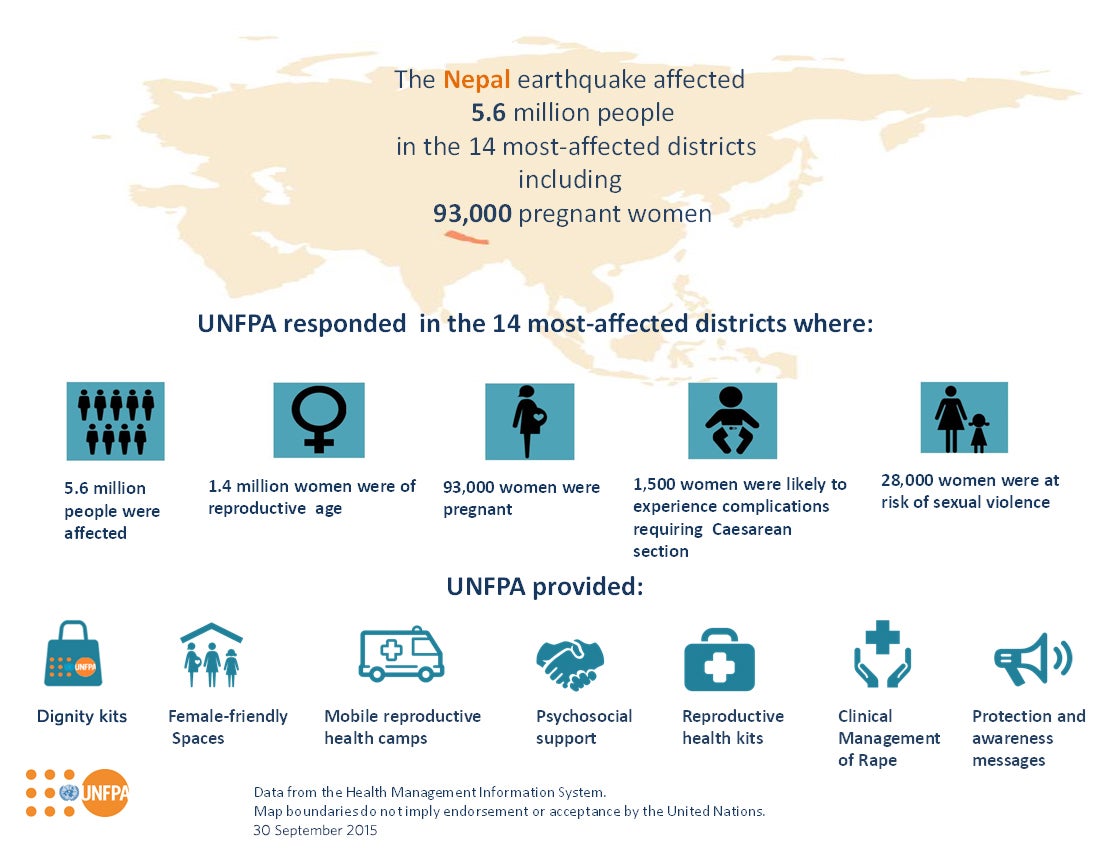 Related content
Publications
The UNFPA Humanitarian Action 2020 Overview describes global needs for women, girls and young people who have been affected by humanitarian crises.
News
Amani was delighted to be pregnant. Then she experienced a life-threatening complication.
Resources
Gender-based violence at the gathering sites continues to be an issue with alleged gang rape, physical assault, harassment, looting as well as humiliation.
Pages