Statement from UNGASS & GA Agenda Item 13b: Thailand
2014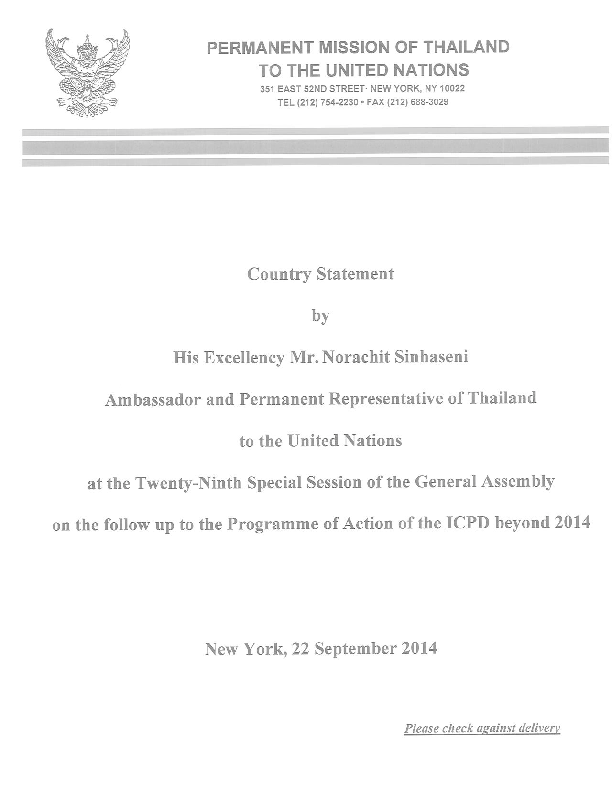 Related content
Slideshow
Thanks to the Nairobi Summit, we know what needs to be done to realize a world of rights and choices for all.
Press
This World AIDS Day, UNFPA recognizes the vital role of communities in delivering sexual and reproductive health services that help prevent HIV transmission and improve the well-being of people living with HIV/AIDS. By putting communities at the centre, we can reach those...
Press
The crime of rape is a severe human rights violation, yet it remains widespread around the globe. Sexual violence is an epidemic that thrives in times of conflict and during emergencies, once the rule of law and criminal justice systems collapse and, far too often, rape is...
Pages