Facing the Facts
Adolescent girls and contraception
February 2016
Publisher:
UNFPA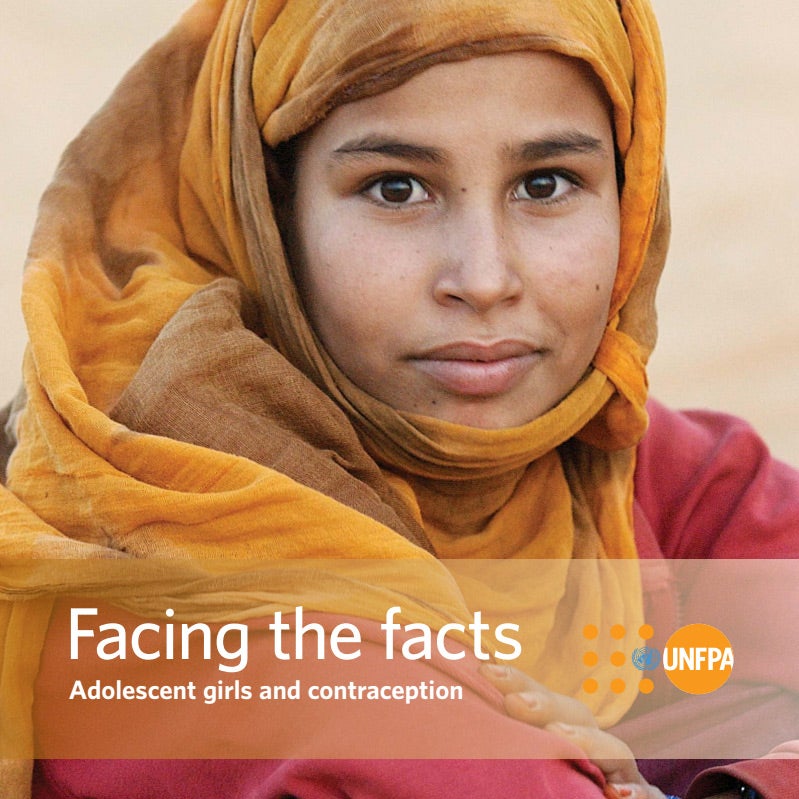 Related content
News
"I was very scared on behalf of the poor child. I felt her pain," the counsellor told Dr. Kanem. "But I told myself I should be strong for that child."
Video
In her remarks at the CSW65 high-level event "An inter-generational dialogue on child, early and forced marriage," UNFPA Executive Director Dr. Natalia Kanem explained how child marriage is a manifestation of gender inequality that robs girls of say and choice and appealed for a...
News
At 14, she was married. By her 15th birthday, she had borne her first child. But Amina Mansoory's story does not end in the way all too common with early marriage and childbearing. "Although my father wed me off early, he told my husband-to-be and in-laws not to prevent me from...
Pages