Facing the Facts
Adolescent girls and contraception
February 2016
Publisher:
UNFPA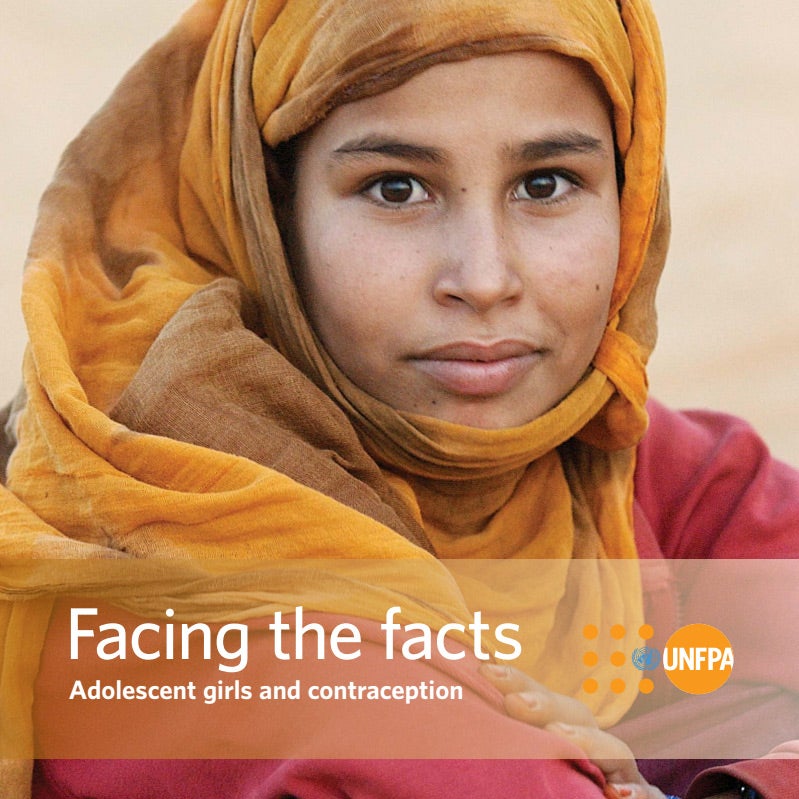 Related content
News
Mahgul* vividly remembers the day she was engaged to be married. "I was 7," she said.
Resources
The United Nations Population Fund (UNFPA) and the United Nations Children's Fund (UNICEF) Global Programme to End Child Marriage works with many partners to advocate for and support practical actions to end child marriage and promote gender equality and the empowerment of...
News
Every day, hundreds of thousands of girls around the world are harmed physically or psychologically, with the full knowledge and consent of their families, friends and communities.
Pages