Ebola Virus Disease Outbreak in West Africa - January 2015 update
January 2015
Author:
UNFPA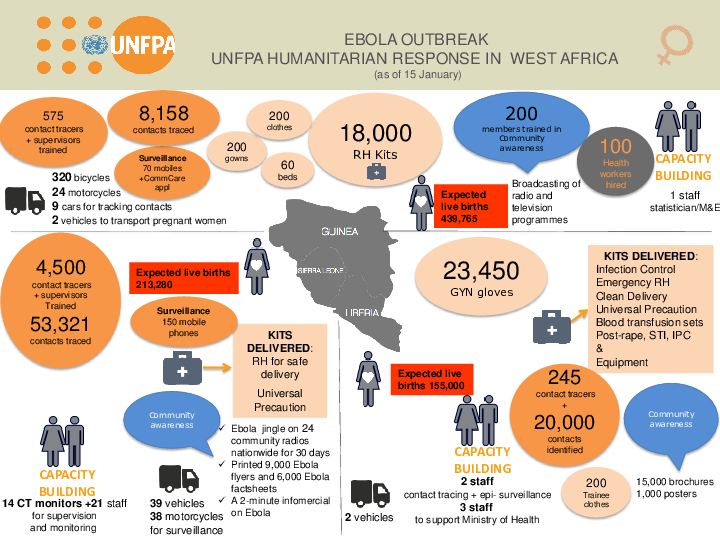 Related content
Resources
As of July 7, 2020, the Syrian Ministry of Health (MoH) has reported 372 COVID-19 cases across Syria: 232 active, 126 recoveries and 14 registered deaths.
The first positive case was announced on 22 March 2020, with the first fatality reported on 29 March 2020....
Resources
The humanitarian crisis in Yemen continues to worsen; characterized by increasing needs – including hunger and COVID-19 – escalating conflict, and a collapsing economy. UNFPA's appeal for $100.5 million in 2020 received only 53 per cent by the end of July.
Resources
Without sufficient funding for humanitarian operations, the aid operation in Yemen is on the brink of collapse.
Pages