Ebola Virus Disease Outbreak in West Africa - January 2015 update
January 2015
Author:
UNFPA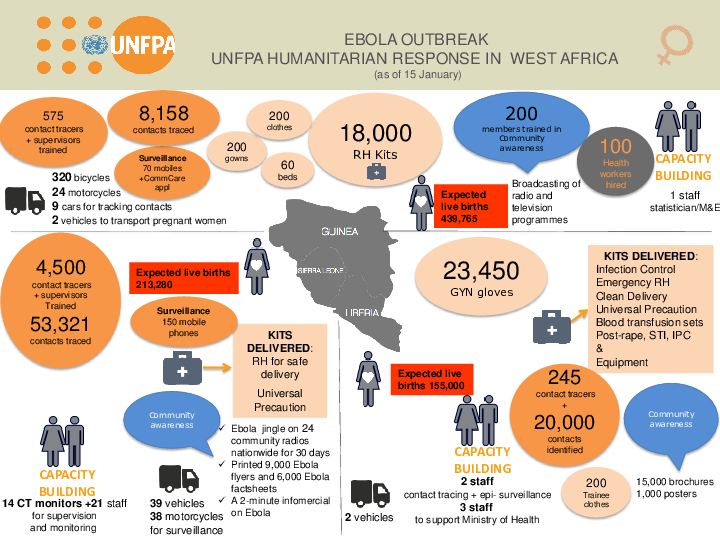 Related content
Resources
As of 09 June, 2020, the Syrian Ministry of Health (MoH) has reported 144 COVID-19 cases across Syria: 76 active, 62 recoveries and 6 registered deaths.1 The first positive case was announced on 22 March 2020, with the first fatality reported on 29 March 2020.
Resources
In mid-May, UNFPA was forced to suspend support to lifesaving reproductive health services in 140 health facilities; with UNFPA's appeal for $100.5 million towards its humanitarian response receiving only $41.7 million by May.
Resources
In light of the COVID-19 pandemic, UNFPA continues to mobilize its resources to ensure continuity of sexual and reproductive health services and services to prevent and respond to gender-based violence throughout the region.
Pages