Ebola Virus Disease Outbreak in West Africa - January 2015 update
January 2015
Author:
UNFPA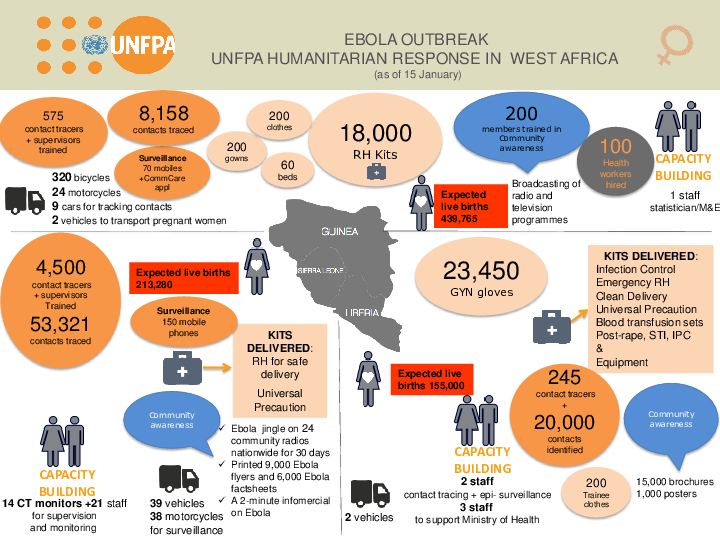 Related content
Publications
Over the past five years, humanitarian agencies have been working to put in place systems to respond to sexual and gender-based violence, as well as to support community-based efforts to prevent such violence. Clinical management of Rape Survivors describes best practices in...
Press
Despite all efforts to find a peaceful solution, we are now faced with the sad reality of war in Iraq and increased suffering for the Iraqi people.
I appeal to all parties to observe international law to protect the people of Iraq and neighbouring countries from the...
Publications
Commissioned by the United Nations Development Fund for Women (UNIFEM), this colorful book examines the progress made in implementing the United Nations Security Council Resolution 1325 on women, peace and security.
Pages