Ebola Virus Disease Outbreak in West Africa - January 2015 update
January 2015
Author:
UNFPA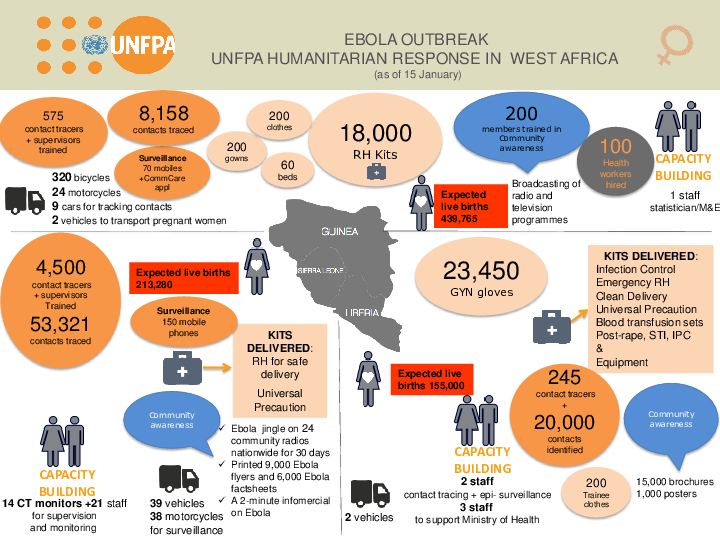 Related content
Press
Winning the war in Afghanistan is not the same as keeping the peace. Here I would like to correct a common misconception, mostly produced by the media. Achieving peace and building communities and nations are considered in Islamic theology as the highest form of Jihad (Al-...
Publications
A report from the consultative meeting held in Bratislava, Slovakia, on 13-15 November 2001.
Publications
Wars or natural disasters deprive people of life-saving reproductive health information and services.
Pages