Ebola Virus Disease Outbreak in West Africa - January 2015 update
January 2015
Author:
UNFPA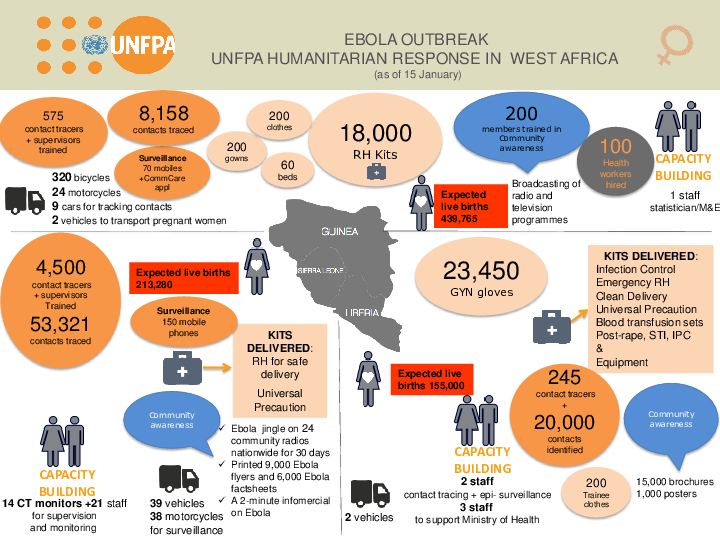 Related content
News
UNFPA recently expanded its potential to deliver urgent and effective health care to women and families in the far-flung Pacific Islands.
News
With their houses burned and bulldozed, and their families torn and splintered, many mothers and their children here are still in a state of shock.
News
Dr. Geetor Saydee's legs were tired, his brow drenched in sweat. He'd been walking for several hours through the dusty streets of Lofa, a county in Liberia's northern region, to assess the status of the public healthcare system in the wake of the country's 14-year civil war.
Pages