Ebola Virus Disease Outbreak in West Africa - January 2015 update
January 2015
Author:
UNFPA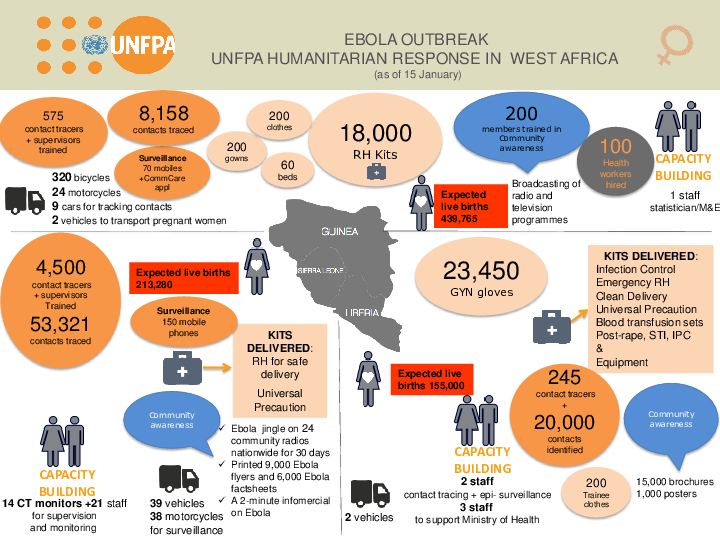 Related content
News
TBILISI, Georgia — Shock, dismay, fear and concern surfaced when conflict struck Georgia on 7 August. For many watching from afar, the complexities of the political crisis – and what it would mean in the global context –were unclear.
News
Cabaret, Haiti—When Anna went to sleep one Saturday night just before Hurricane Ike hit, she did not imagine that a few hours later her home would be gone. As the powerful storm churned across her hometown, Cabaret, just north of the Haitian capital, the normally quiet Bethel...
Press
UNITED NATIONS, New York, 12 September 2008—More than 800,000 people are in dire need of humanitarian assistance in Haiti in the wake of hurricanes Fay and Gustav and tropical storm Hanna. Houses, medical facilities, main roads and bridges...
Pages