Ebola Virus Disease Outbreak in West Africa - January 2015 update
January 2015
Author:
UNFPA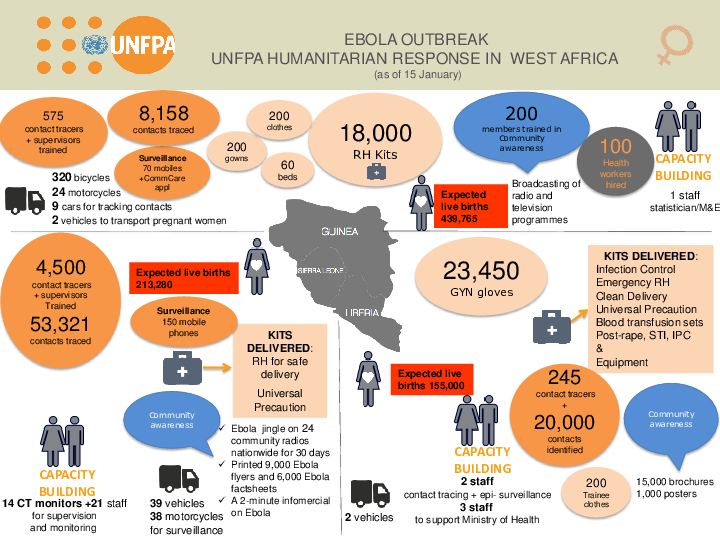 Related content
News
"We travelled for four nights on foot across the bush," one refugee told UNFPA.
Resources
The Minimum Initial Service Package (MISP) is a series of crucial actions required to respond to reproductive health needs at the onset of every humanitarian crisis.
Resources
The humanitarian crisis in Yemen remains the worst in the world; further deteriorating in 2020, driven by an escalating conflict, collapsing economy, a depreciating currency; exacerbated by torrential rains and flooding, COVID-19 and a fuel crisis. An estimated 24.1 million...
Pages