Ebola Virus Disease Outbreak in West Africa - January 2015 update
January 2015
Author:
UNFPA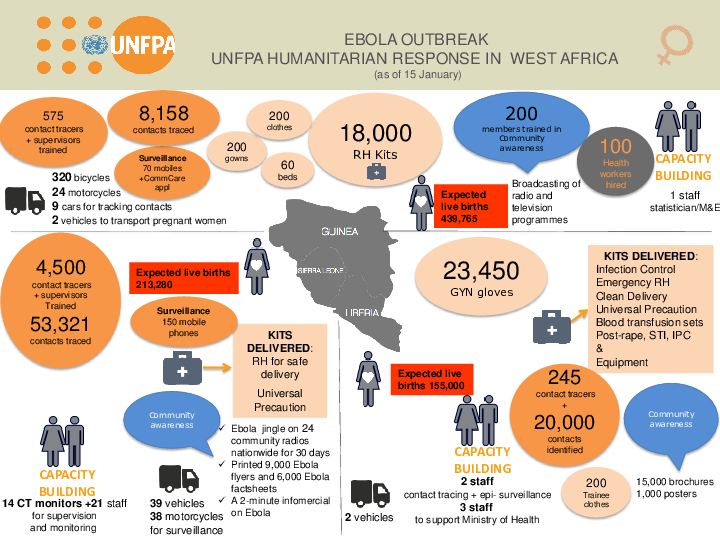 Related content
Publications
The UNFPA Humanitarian Action 2020 Overview describes global needs for women, girls and young people who have been affected by humanitarian crises. It also showcases priorities for UNFPA's global humanitarian action and provides a snapshot of the organization...
Resources
As the conflict enters its fifth year, Yemen remains the world's worst humanitarian crisis with staggering levels of humanitarian needs. Eighty per cent of the population – 24.1 million people – need some form of humanitarian assistance.
Resources
Ongoing tensions in the country's northern region continue to drive mass displacements. In January, humanitarian conditions in the region worsened considerably, with nearly than 586,000 people displaced in Idlib following a second wave of displacements that began in late 2019....
Pages