Ebola Virus Disease Outbreak in West Africa - January 2015 update
January 2015
Author:
UNFPA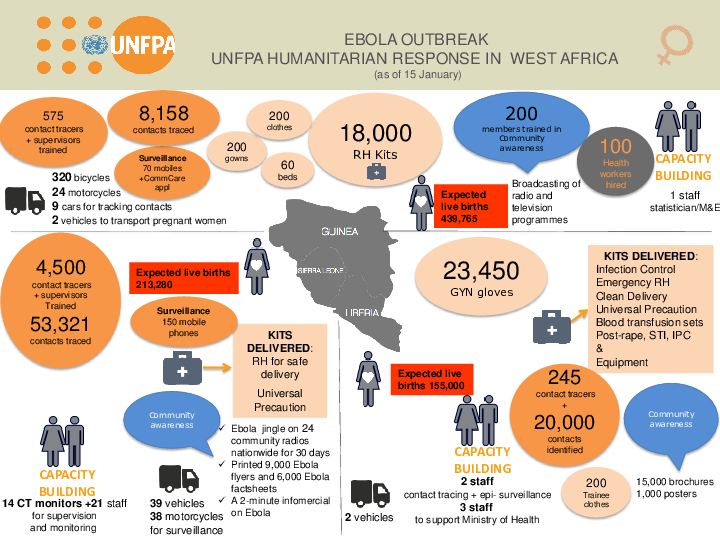 Related content
News
The Democratic Republic of the Congo remains in the grip of the world's second largest Ebola epidemic on record, and among those most at risk are health workers.
News
When Yemen's unrelenting conflict arrived in Taizz City late last year, Ashwaq saw her neighbourhood fall to pieces. Amid the bombardments, her house caught fire. She, her husband and their four children – including a son who is paralyzed – fled for their lives.
Publications
The UNFPA Humanitarian Action 2020 Overview describes global needs for women, girls and young people who have been affected by humanitarian crises. It also showcases priorities for UNFPA's global humanitarian action and provides a snapshot of the organization...
Pages