Ebola Virus Disease Outbreak in West Africa - January 2015 update
January 2015
Author:
UNFPA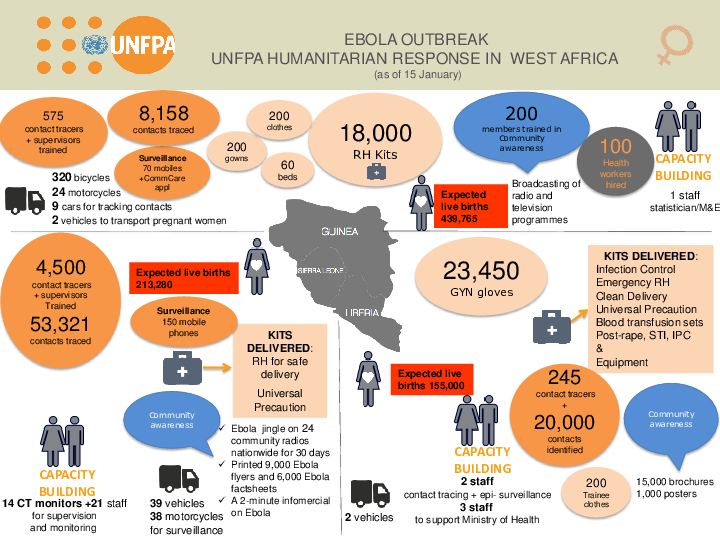 Related content
Resources
Those at risk and in need of immediate humanitarian assistance also include: pregnant and lactating women, widows, children, people with disabilities, the elderly and those whose coping mechanism are drastically diminished. The effects of self-isolation and quarantine, lockdown...
Resources
In Syria, people affected by humanitarian crises, particularly those displaced and/or living in camps and camp-like settings, are faced with challenges accessing health services that were otherwise available before the COVID-19 outbreak. The most affected and at-risk population...
Resources
Yemen's economy has been badly fractured by half a decade of war. In the first quarter of 2020, economic forecasts indicate that macro-economic conditions are likely to continue deteriorating. The situation is exacerbated by lack of humanitarian access to people in urgent need...
Pages