Dignity Kit - Cyclone Pam
March 2015
Author:
UNFPA Asia and Pacific Regional Office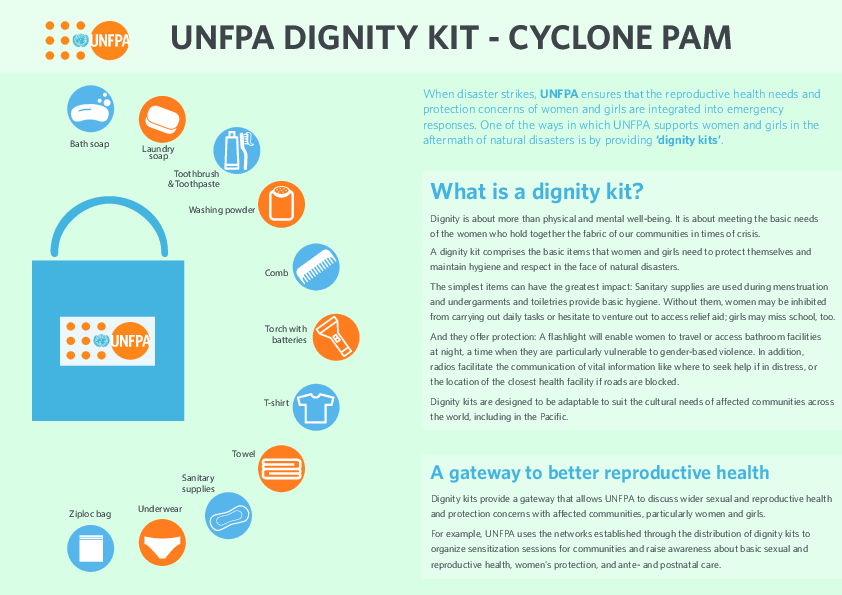 Related content
Resources
In response to the COVID-19 outbreak, UNFPA Pakistan has developed a comprehensive Strategic Response Framework, in line with the national response plan, aligned with UNFPA's global strategy and WHO's Operational Planning Guidelines.
Resources
Regional Highlights COVID-19 cases continue to be reported in all countries across the region, totalling over 800,000. The confirmed number of new cases has significantly reduced, with only 175,000 new cases reported during the month of August, down from June and July, when...
Resources
Regional Highlights The COVID-19 pandemic has hit Latin America and the Caribbean in a context of low growth, marked inequality and vulnerability, growing poverty and extreme poverty, weakening of social cohesion and increasing expressions of social discontent.  COVID-19 cases...
Pages