Dignity Kit - Cyclone Pam
March 2015
Author:
UNFPA Asia and Pacific Regional Office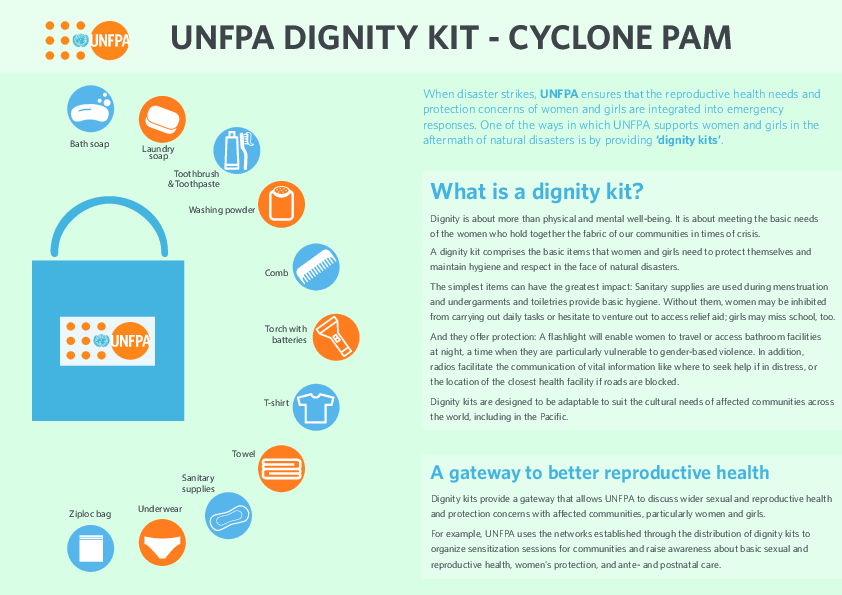 Related content
Resources
Highlights China, Iran, India, Pakistan, Malaysia, Philippines and Indonesia have the most cases, with the highest number of deaths in Iran, China, Indonesia, Philippines and India. Bangladesh and Myanmar remain vulnerable due to fragile health systems and refugee and displaced...
Resources
Highlights
● Brazil is the most affected country in the region with 28,320 confirmed cases and 1,736 deaths, followed by Peru with 11,475 cases and 254 deaths, Chile with 8,807 confirmed cases and 105 deaths, and Ecuador with 8,225 confirmed cases and 402 deaths....
Resources
Highlights
● All countries in the region have reported cases except Lesotho and Comoros. South Africa is by far the most affected with 2,605 confirmed cases and 48 deaths, followed by Mauritius, the Democratic Republic of the Congo and Kenya.
● Mortality rates are...
Pages