Dignity Kit - Cyclone Pam
March 2015
Author:
UNFPA Asia and Pacific Regional Office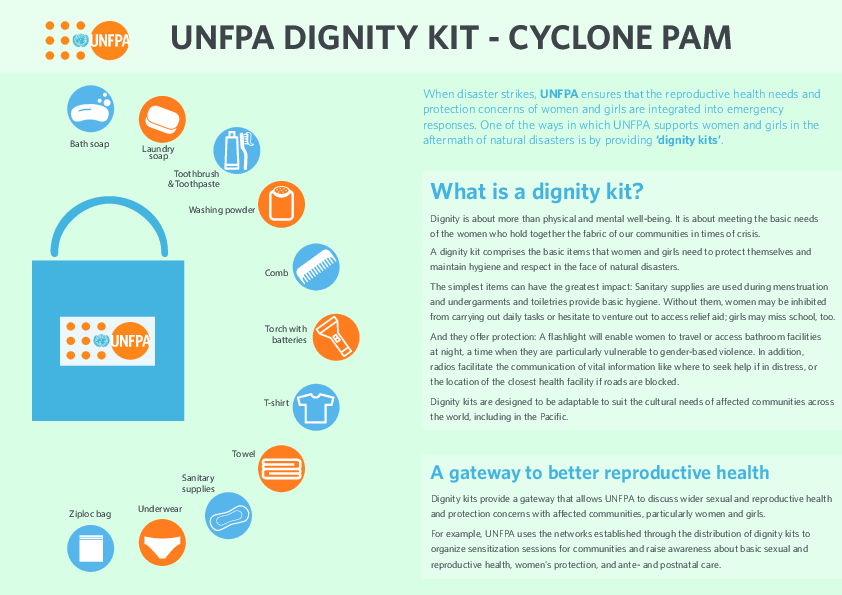 Related content
Resources
Regional Highlights All countries in Eastern Europe and Central Asia, except Turkmenistan, have officially reported COVID-19 cases, with more than 4 million confirmed cases, out of which 55 per cent were recorded in Turkey and Ukraine. Armenia and Georgia are now the most...
Resources
Regional Highlights The COVID-19 pandemic has hit Latin America and the Caribbean at a time of  low growth, marked inequality and vulnerability, growing poverty, weakening of social cohesion and increasing expressions of social discontent.  Cases of COVID-19 continue to...
News
"We travelled for four nights on foot across the bush," one refugee told UNFPA.
Pages