Dignity Kit - Cyclone Pam
March 2015
Author:
UNFPA Asia and Pacific Regional Office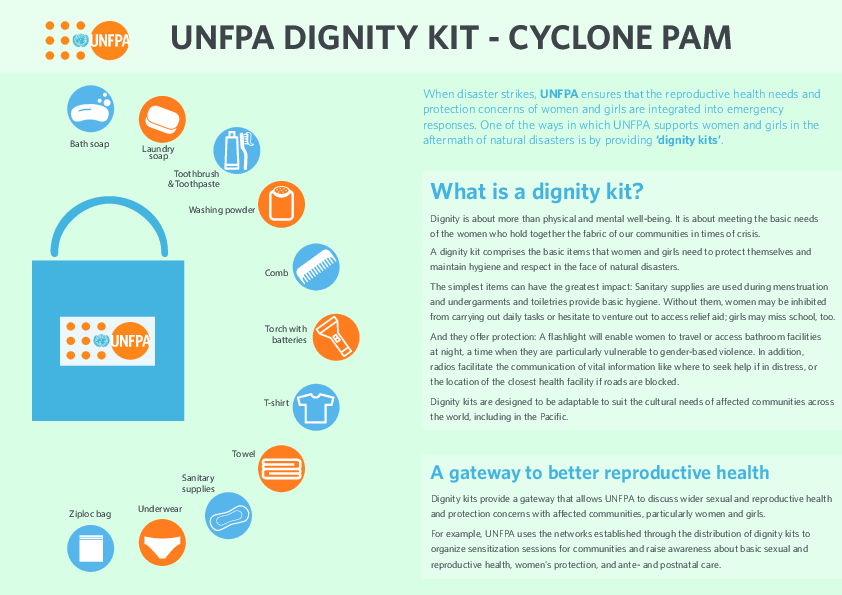 Related content
Resources
Global Highlights UNFPA's overall response to the COVID-19 pandemic centers on the continuity of sexual and reproductive health services (SRH) and gender-based violence (GBV) prevention and response, risk communication and community engagement, and provision of lifesaving...
Resources
Regional Situation The pandemic continues to spread across the region. India, Iran, Bangladesh, Indonesia and the Philippines continue to experience a steady increase in new cases. With over 1.8 million confirmed cases, India has the highest number of COVID-19 cases in the...
Resources
Regional Highlights The UN Secretary-General's policy brief on the impact of COVID-19 on the Arab region highlights the likely  devastating effects of the pandemic. The economy could contract by over 5% and one quarter of the population may end up in poverty. Some communities...
Pages