Dignity Kit - Cyclone Pam
March 2015
Author:
UNFPA Asia and Pacific Regional Office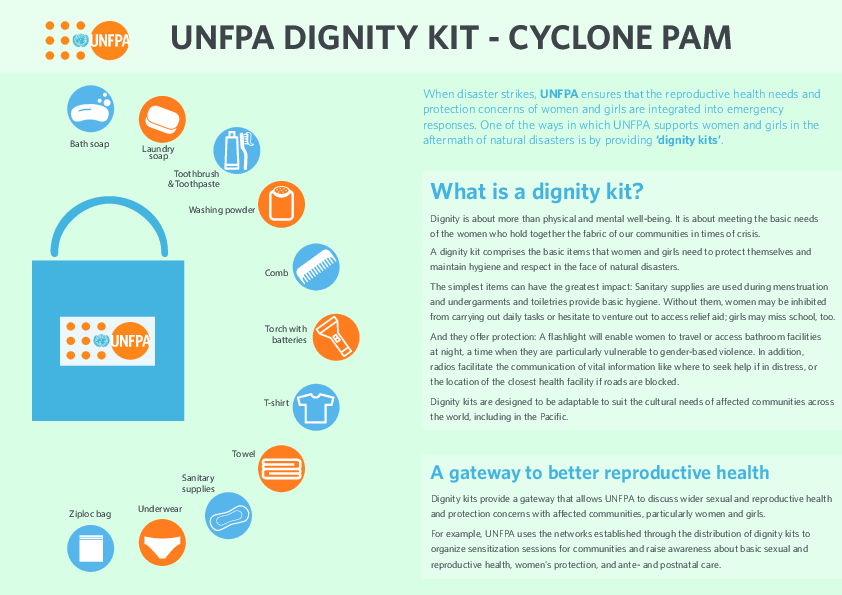 Related content
Resources
Regional Highlights The COVID-19 pandemic has hit Latin America and the Caribbean at a time of  low growth, marked inequality and vulnerability, growing poverty, weakening of social cohesion and increasing expressions of social discontent.  Cases of COVID-19 continue to...
Resources
Regional Highlights The region has registered about 1.3 million COVID-19 cases, with over 31,000 deaths reported.  Despite a general reduction in new infections in the past three months, a surge is evident in various countries including in South Africa, Ethiopia, Kenya and...
Resources
Regional Highlights West and Central Africa region records a steady decrease of cases over the last two weeks. The total number of COVID-19 cases has reached over 294,000 in all 23 countries in the region. By 22 December,  4,177 deaths had been recorded. The five countries...
Pages