Dignity Kit - Cyclone Pam
March 2015
Author:
UNFPA Asia and Pacific Regional Office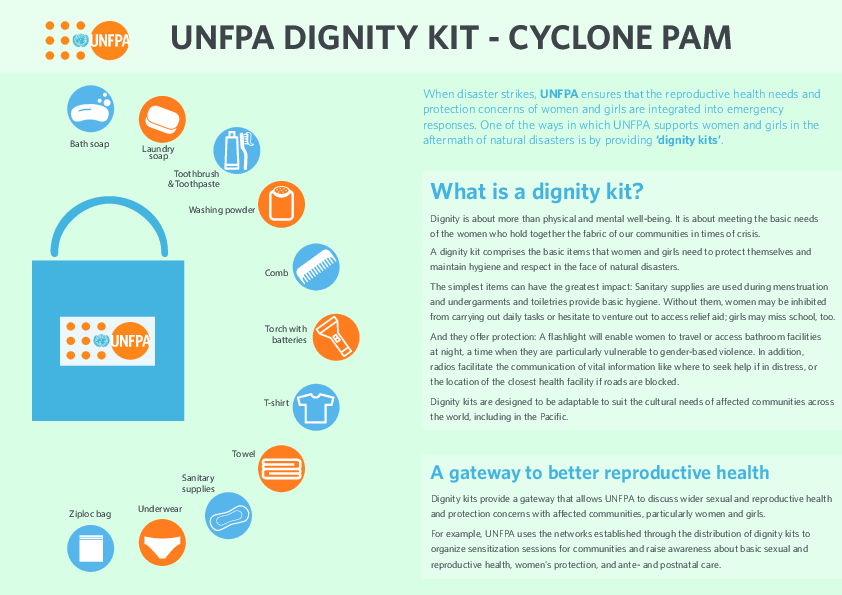 Related content
Resources
Regional Highlights All  countries  in  Eastern  Europe  and  Central Asia, except    Turkmenistan,    have    officially    reported COVID-19  cases.  Belarus,  Armenia  and  Moldova are  the  most  affected  relative  to  their  population size.   Turkey   is   the   most  ...
Resources
Regional Highlights All countries have confirmed cases with an upward trajectory of new cases. Most countries have lifted restrictions but there are concerns about the limited capacity of health care facilities, even in advanced countries like South Africa. Limited testing...
Resources
Regional Highlights The  coronavirus  disease  (COVID-19)  pandemic has arrived in Latin America and the Caribbean in a context of low growth and, above all, of marked inequality  and  vulnerability,  with  growing  poverty and    extreme    poverty,    weakening    of    ...
Pages