Dignity Kit - Cyclone Pam
March 2015
Author:
UNFPA Asia and Pacific Regional Office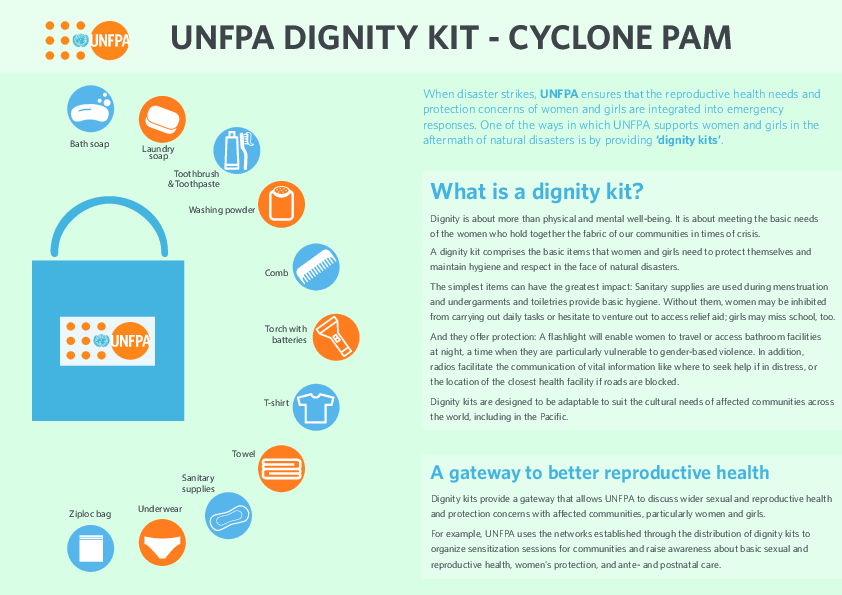 Related content
News
KABUL, AFGHANISTAN -- A severe shortage of trained female doctors and midwives is a major obstacle to extending reproductive health care to Afghan women.
News
KABUL, AFGHANISTAN -- The small surgery in the Khair Khana 52-Beds Hospital smells of blood. (Actually it is more a clinic than a hospital.).
News
Afghan women from all walks of life must be part of designing the humanitarian response, and male leaders should encourage their inclusion, says relief worker Sippi Azerbaijani-Moghaddam of the Women's Commission, an international NGO which works with refugee women and girls.
Pages