Dignity Kit - Cyclone Pam
March 2015
Author:
UNFPA Asia and Pacific Regional Office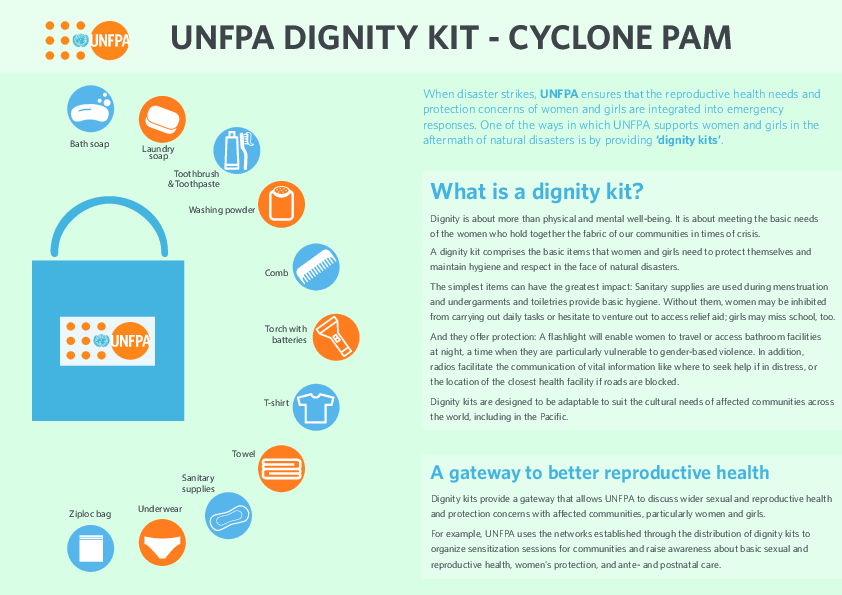 Related content
News
UNITED NATIONS, New York- HIV/AIDS is a growing problem in camps for refugees and the internally displaced, especially in West Africa, according to a group of experts gathered in New York for a two-day conference organized by the United Nations Population Fund (UNFPA).
News
SHALMAN REFUGEE CAMP, Khyber Agency, Pakistan -- Tens of thousands of displaced Afghans are returning home on the road from Peshawar to Jalabad. But in this desolate place not far from the border, thousands more are settling in.
News
KABUL, AFGHANISTAN -- A severe shortage of trained female doctors and midwives is a major obstacle to extending reproductive health care to Afghan women.
Pages