Dignity Kit - Cyclone Pam
March 2015
Author:
UNFPA Asia and Pacific Regional Office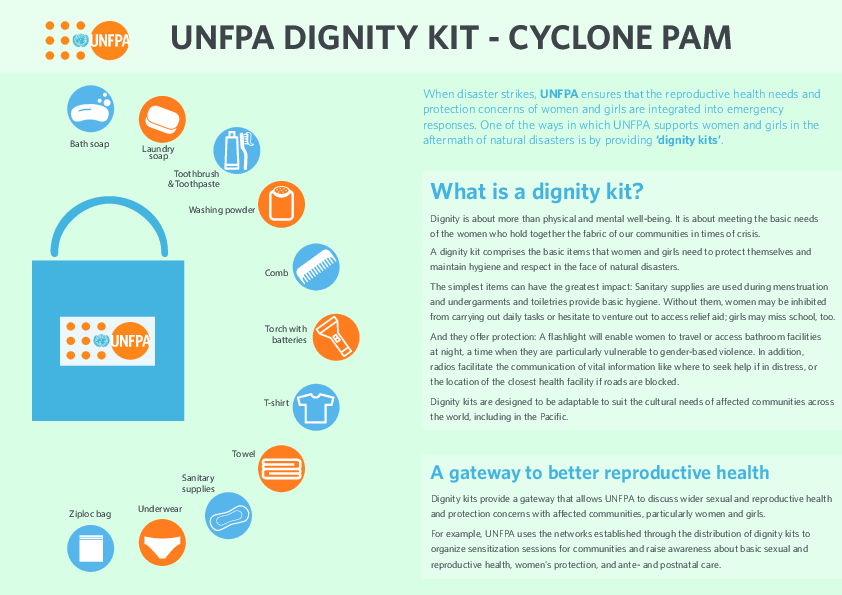 Related content
News
SAFEBAGAR, Accham District, Nepal —"May you live 100 years! You have given me my life back," a beaming Guma Badela told the doctor and nurse examining her.
News
MARGIBI, Liberia — Eyea Mulbah was only 14 years old when the rebels attacked her village, forcing her and her family to flee.
News
MUZAFFARABAD, Pakistan — When the earthquake struck on 8 October 2005, Larmirjan's house collapsed.
Pages