Dignity Kit - Cyclone Pam
March 2015
Author:
UNFPA Asia and Pacific Regional Office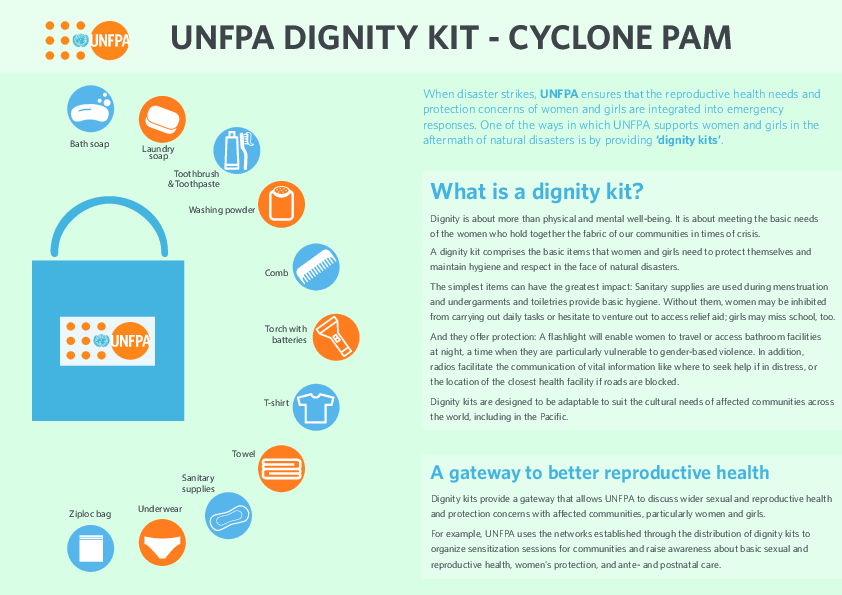 Related content
News
PORT-AU-PRINCE — A year after the devastating earthquake in Haiti, recovery is occurring in fits and starts as the country continues to struggle against adversity.
News
It is difficult to analyze demographic and reproductive health trends for Chad, one of the world's poorest countries. That's because so many data points are missing.
News
More than five months after one of the worst floods in history, millions of people in Pakistan remain displaced and living without basic necessities.
Pages