Dignity Kit - Cyclone Pam
March 2015
Author:
UNFPA Asia and Pacific Regional Office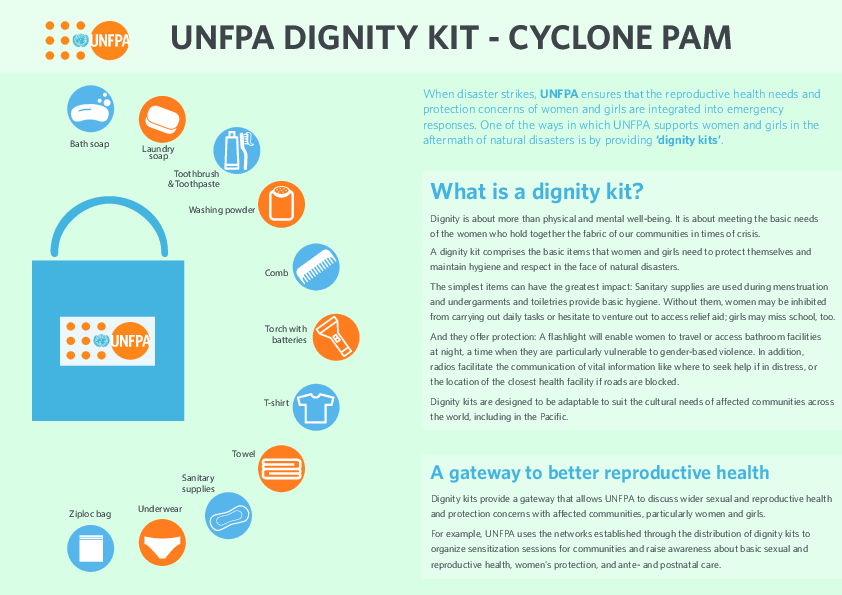 Related content
News
More than five months after one of the worst floods in history, millions of people in Pakistan remain displaced and living without basic necessities.
Video
The war in Bosnia-Herzegovina may have ended 15 years ago, but for some 20,000 women, the legacy of wartime rape lives on. Women of all ethnic groups are still trying to cope with the psychological effects of violence perpetrated against them.
Video
The birth of a child is a moment of excitement as well as anxiety. But in Gaza, it is even more stressful/ it may mean risking your life. We meet a courageous midwife who is improving the odds for many mothers and babies.
Pages