Dignity Kit - Cyclone Pam
March 2015
Author:
UNFPA Asia and Pacific Regional Office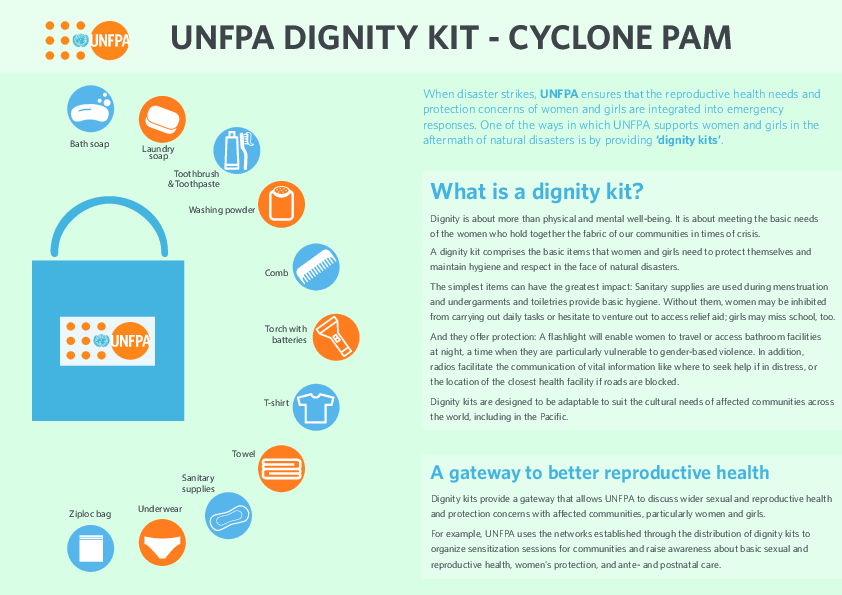 Related content
News
BRAZZAVILLE, Republic of Congo — "The women I see are usually in a critical state. They are destitute and don't have any means to support themselves," says Albertine Lelo, a midwife in Dongou, a small town in the Republic of Congo that has welcomed a growing influx of new...
News
BEN GUERDEN, Tunisia —Tensions are rising near the Tunisian-Libyan border in the Choucha camp, home, for now, for more than 3,500  refugees from a third country.
News
Approximately 25 per cent of women of reproductive age in any displaced population are likely to be pregnant at any given time. The stress of being displaced coupled with the lack of skilled care heightens the risk these women face.
Pages