Dignity Kit - Cyclone Pam
March 2015
Author:
UNFPA Asia and Pacific Regional Office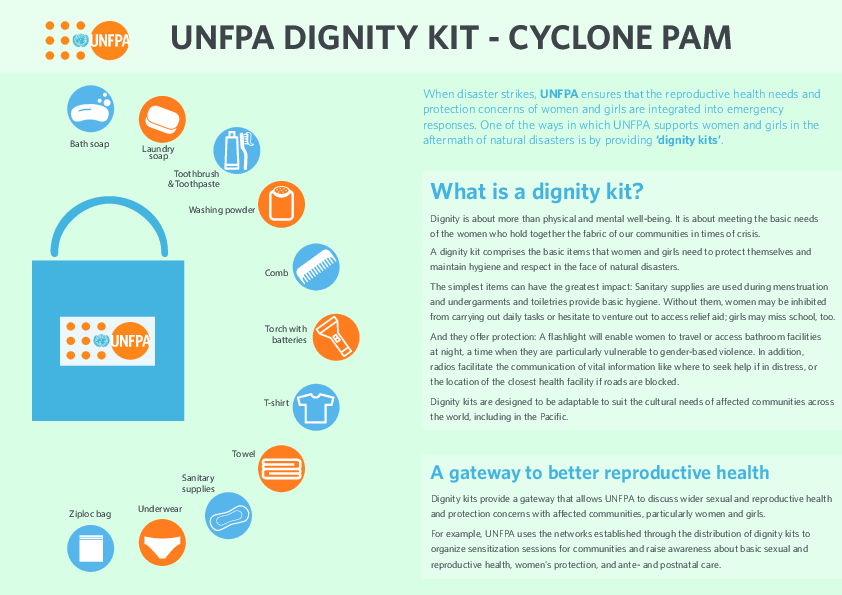 Related content
News
DADAAB, Kenya — Fatima knew that the journey from Southern Somalia to Kenya's Dadaab refugee camp could be very dangerous.
News
DADAAB, Kenya — Amid the whistling wind and the rising dust, Hibo Yasin, scours the expansive Dadaab refugee complex, looking for expectant and lactating mothers. As she moves around the camp, Hibo receives warm greetings from mothers. She waves back at them briefly, stopping on...
News
GARISSA, Kenya — While Hawa Ali, a 27-year-old mother of nine, was pregnant with triplets, Garissa Provincial Hospital in Northern Kenya became her second home.
Pages