Dignity Kit - Cyclone Pam
March 2015
Author:
UNFPA Asia and Pacific Regional Office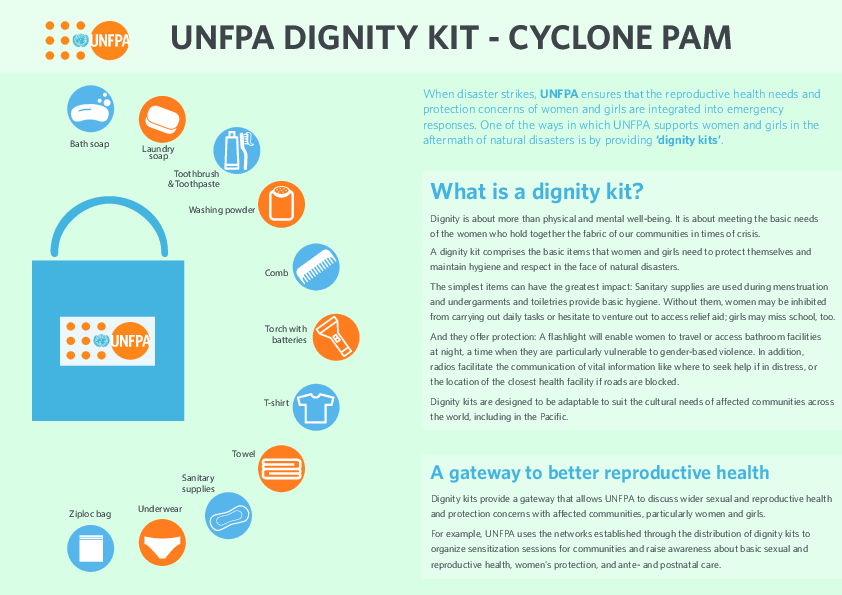 Related content
News
Gender-based violence (GBV) kills or disables as many women aged between 15 and 44 as cancer does. In nearly every modern day conflict and disaster, reports of gender-based violence have revealed the various ways in which emergencies can increase vulnerabilities to abuse amongst...
News
The world is connected as never before. Radio reaches even the most remote and vulnerable, and the number of mobile phones has grown exponentially over the past decade.
News
NORTHERN MINDANAO, Philippines -- In the midst of the severe flooding brought on by tropical storm Washi, Analiza Tumanda was resigned to the idea of giving birth on the rooftop of a neighbour's house.
Pages