Dignity Kit - Cyclone Pam
March 2015
Author:
UNFPA Asia and Pacific Regional Office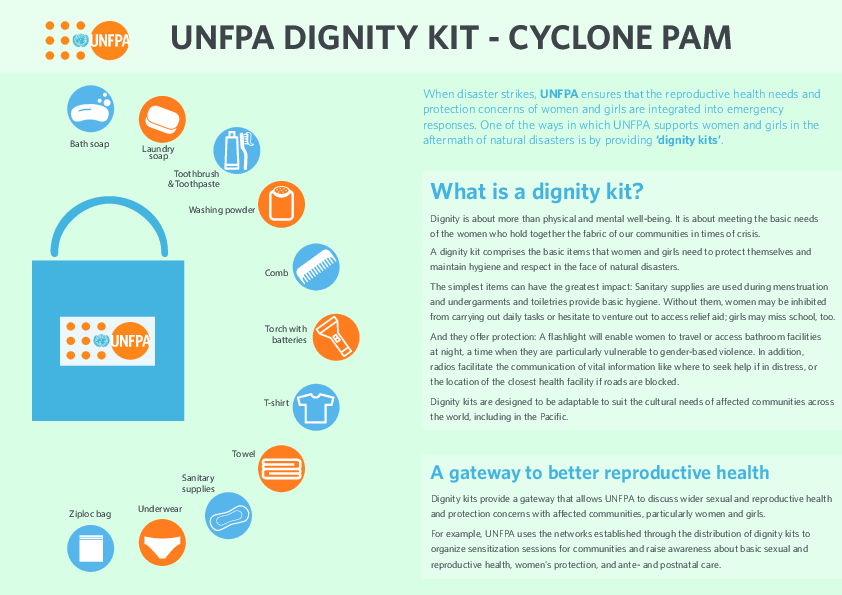 Related content
News
UNFPA is co-leading the COVID-19 surveillance effort and the coordination of contact tracing. Heroic contact tracers are risking their lives to contain the disease.
News
"During my visits, I saw a woman being beaten by her husband during the curfew," a Syrian outreach worker said.
News
As the COVID-19 pandemic rages around the world, governments are taking unprecedented measures to limit the spread of the virus, ramping up health system responses and announcing movement restrictions affecting millions.
Pages