Climate Neutral Certificate 2018
October 2019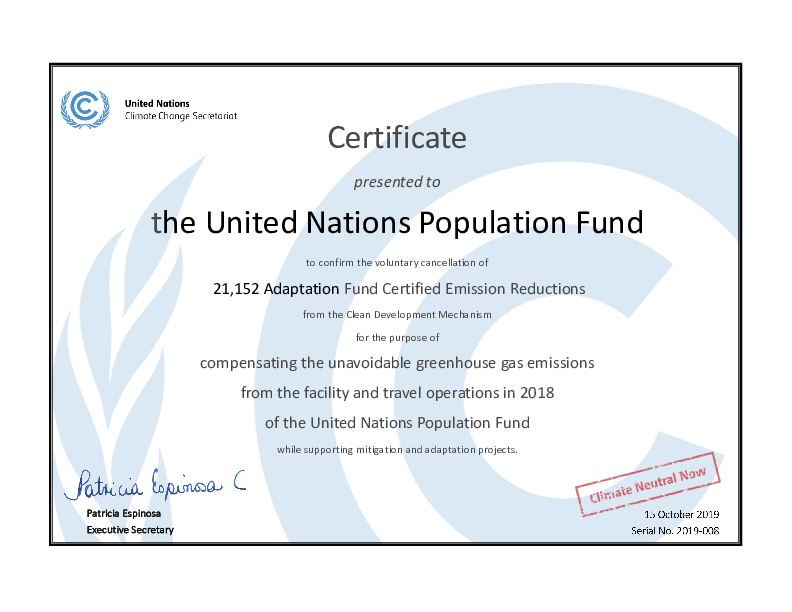 Related content
Resources
This Greenhouse Gas Emissions Inventory Management Plan (IMP) provides a detailed foundation for the UNFPA comprehensive effort to measure and manage greenhouse gas (GHG) emissions from its internal global operations. This document provides organization-wide information,...
Slideshow
United Nations Secretary-General António Guterres visited UNFPA programmes for storm survivors in Mozambique.
Resources
UNFPA awarded certificate for compensating the unavoidable greenhouse gas emissions from the facility and travel operations in 2017.  
Pages