Climate Neutral Certificate 2018
October 2019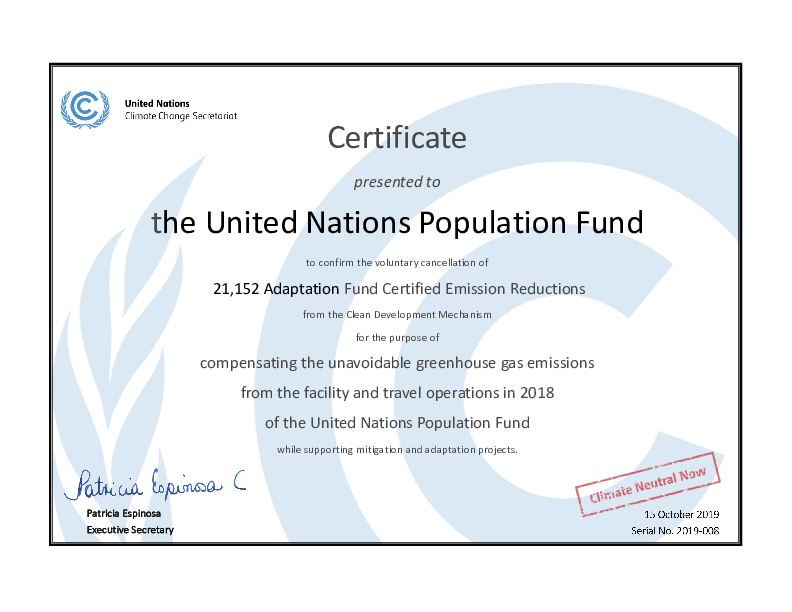 Related content
Events
This year's theme is the humanitarian impact of the climate crisis, especially on the planet's most vulnerable who are losing their homes, livelihoods and lives.
News
One year ago this month, Cyclone Amphan unleashed its fury across Bangladesh, killing 26 and damaging thousands of homes, agricultural lands, bridges and roads. But even as the headlines receded like the waters and the news cycle moved on like the winds, four young budding...
Events
UNFPA Executive Director Dr. Natalia Kanem will participate in the first Nobel Prize Summit, a virtual event entitled "Our Planet, Our Future." Over three days, Nobel Prize laureates and world-renowned leaders and experts will explore what we can do in the next ten years to make...
Pages