Norway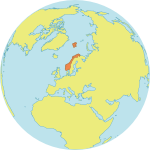 Maternal Mortality Ratio
2
Contraceptives prevalence rate
67
Population aged 10-24
18.3%
Youth secondary school enrollment
Related content

They are real-life superheroes, and their efforts are a clarion call.
Caring for one's reproductive health and rights is "a duty for women."
A survivor-centred approach is essential to meeting the needs of women and girls, staff at the Hammam Al-Aleel camp women's centre told a visiting European delegation this week.
Pages