Norway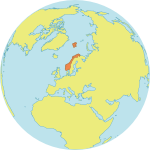 Maternal Mortality Ratio
2
Contraceptives prevalence rate
67
Population aged 10-24
18.3%
Youth secondary school enrollment
Related content
"Must a girl be of lesser value than a boy?" Wen Xiujuan asked, after having two daughters.
In 1994, the world was transforming. Motherhood would never been quite the same.
When Fikre Molla was preparing to have her baby, she wanted the childbirth traditions she had grown up with, but the safety of professional care in a proper health facility. Yet she lived in Ethiopia's rural Amhara Region, 31 km from the nearest health centre.
Pages