Thailand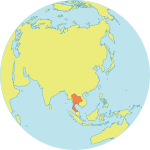 Maternal Mortality Ratio
37
Contraceptives prevalence rate
56
Population aged 10-24
19.1%
Youth secondary school enrollment
Related content
A month after the Beirut Port explosion, life remains uncertain for thousands of women and girls.
The humanitarian crisis in Yemen remains the worst in the world; driven by five years of conflict and political instability. Humanitarian conditions continue to deteriorate, including internal displacement, famine, outbreaks of cholera and COVID-19. An estimated 24.1 million...
Views of smouldering wreckage are being steadily replaced by scenes of collective action.
Pages