Algeria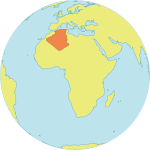 Maternal Mortality Ratio
112
Contraceptives prevalence rate
35
Population aged 10-24
22.2%
Related content
This advocacy kit outlines the problem of gender-based violence, elaborates its linkages to poverty, reproductive health, HIV/AIDS and conflict, and discusses its impact on a nation's development. The goal is to mobilize leadership at the national, regional and global...
How do we improve the lives of the nearly 3 billion individuals living on less than two dollars a day? How can we enable all individuals — male and female, young and old — to protect themselves from HIV? To save the lives of more than 500,000 women...
Over the past five years, humanitarian agencies have been working to put in place systems to respond to sexual and gender-based violence, as well as to support community-based efforts to prevent such violence. Clinical management of Rape Survivors describes best practices in...
Pages