UNITED NATIONS, New York - The Secretary-General of the United Nations today announced the appointment of Kunio Waki of Japan as Deputy Executive Director of the United Nations Population Fund (UNFPA), effective 1 February 2000.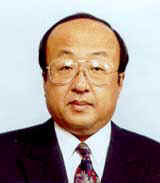 Mr. Kunio Waki
Mr. Waki is currently Associate Director of the United Nations Development Group (UNDG). He succeeds Hirofumi Ando who is retiring from UNFPA on 31 January 2000. Mr. Ando has served UNFPA with distinction in a number of senior positions. He was appointed Deputy Executive Director in 1993. The Secretary-General expressed his sincere appreciation to Mr. Ando for his contribution to the Fund.
Mr. Waki has had a distinguished career in development cooperation and international administration, including service with the Overseas Technical Cooperation Agency (now JICA) of Japan and the United Nations Children's Fund (UNICEF).
Mr. Waki joins UNFPA with a strong understanding of field operations from his experience in various postings with UNICEF in Asia and Africa. He also has a proven record in inter-agency cooperation and collaboration and in furthering reform initiatives in various capacities, most recently within UNDG.
"We are delighted to welcome Mr. Waki to UNFPA. He brings tremendous breadth of experience and knowledge in the development field. He will be a great asset to our work in the years ahead," said Dr. Nafis Sadik, UNFPA's Executive Director.
Kunio Waki holds a Bachelor's degree in Political Science and International Relations and a Master's degree in Public and International Affairs in the area of Economic and Social Development.
Born on 30 April 1943, Mr. Waki has worked for UNICEF in Nigeria, Pakistan, Thailand, Japan, Bangladesh and India.
-- -- --
UNFPA is the largest internationally funded source of population assistance to developing countries. The Fund assists developing countries to improve reproductive health and family planning services on the basis of individual choice, and to formulate population policies in support of efforts towards sustainable development.
Contact Information:
William A. Ryan
Tel.: +66 2 288 2446
Email: ryanw@unfpa.org