the Sudan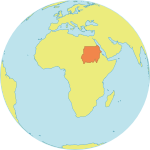 Maternal Mortality Ratio
295
Contraceptives prevalence rate
10
Population aged 10-24
32.6%
Youth secondary school enrollment
Related content
UNITED NATIONS, New York – The evacuation warning came at 11 on the morning of Wednesday, 23 July, as the bombardment outside intensified. Huddled in their home in the El Shijaia neighbourhood of Gaza, Iman Fora and her family received word that a bus was arriving to transport...
UNITED NATIONS, New York—UNFPA, the United Nations Population Fund, is deeply concerned about the impact of the ongoing Gaza conflict on women's health and their access to safe births.
UNITED NATIONS, New York – On Monday, 21 July, the home and maternal health clinic of Feeza Shraim, a UNFPA-supported midwife in the Gaza Strip, were destroyed in an airstrike.
Pages