Germany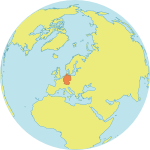 Maternal Mortality Ratio
7
Contraceptives prevalence rate
61
Population aged 10-24
14.9%
Youth secondary school enrollment
Related content
Universities are throwing their weight behind efforts to end teen pregnancy.
In her home district in far-western Nepal, 19-year-old Sangita BK needs no introduction. She is well-known as an activist against child marriage. In the last three years, she has – on her own – stopped at least a dozen child marriages.
"I became pregnant at 14 years old," Angie told UNFPA. Now 19, she lives with her son in a low-income area on the margins of Peru's capital, Lima, in the densely populated Villa El Salvador District.
Pages