Germany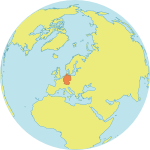 Maternal Mortality Ratio
7
Contraceptives prevalence rate
61
Population aged 10-24
14.9%
Youth secondary school enrollment
Related content
The vast majority of men in Ukraine believe in strict gender roles. Women are bearing the cost.
He started calling her "less of a woman," and treating her as a housekeeper rather than a partner.
"They told me that I needed to protect myself… but no one told me how to do that," Maria* told UNFPA.
Pages