Canada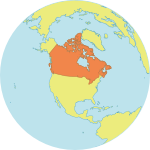 Maternal Mortality Ratio
10
Contraceptives prevalence rate
74
Population aged 10-24
16.8%
Youth secondary school enrollment
Related content
This World AIDS Day, UNFPA recognizes the vital role of communities in delivering sexual and reproductive health services that help prevent HIV transmission and improve the well-being of people living with HIV/AIDS.
The stigma attached to HIV can derail the health and safety of young people living with the virus
Iuliana* did not get much a childhood. At age 15, she found herself pregnant. She said she had been afraid to negotiate safe sex with her boyfriend, who was four years older. Her fears were well-founded: He sometimes lashed out violently against her.
Pages