Australia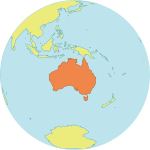 Maternal Mortality Ratio
6
Contraceptives prevalence rate
58
Population aged 10-24
18.5%
Youth secondary school enrollment
Related content
"My father forced me to get married to an older man almost his age. The old man gave him 20 cows.
Over a million people have been critically affected by floods and landslides sweeping Myanmar. Humanitarian responders – including youth volunteers – are working around the clock to assist affected populations.
Nancy Tomee resisted female genital mutilation (FGM) for seven long years, enduring bullying and abuse before a local organization intervened on her behalf. Yesterday, Ms.
Pages