KOUMRA, Chad – In the conservative, traditional communities of southern Chad, a bold radio programme is bringing sex-related issues to the airwaves. But the show is not hosted by shock jocks. Rather, it is the work of health activists raising awareness of critical health matters, including HIV prevention and family planning.
"We use the medium to raise awareness in this community, which still harbours some resistance against family planning, based on the people's religious and traditional beliefs," explained Anne Migneta, a senior midwife in Koumra, Chad, and a regular guest at Radio Tob 93.0 FM. The station reaches communities within a 100-km radius, broadcasting in Arabic, French and Kera.
UNFPA is helping this and other radio stations in Chad bring these concerns to a wider audience. And these programmes are having an impact, health activists say.
Knowledge saves lives
Community radio is an important way for young people to learn about reproductive health, said 20-year-old Mathurina Yanlom, a regular listener.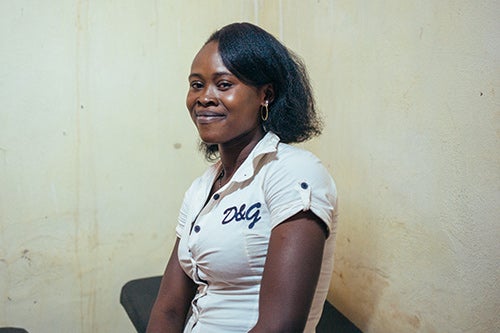 Mathurina Yanlom says young people get important health information from the community radio programmes. © UNFPA/Ollivier Girard
"With the community radio, young people are getting the necessary information on family planning, HIV/AIDs and other issues, and they are talking about these things more openly," Ms. Yanlom said.
The subject matter is often considered taboo, she said. But it can be life-saving – especially for women.
Chad has the highest lifetime risk of maternal death in the world, according to recent figures by UNFPA and UN partners. Women in Chad face a 1 in 15 chance of dying from causes related to pregnancy or childbirth. Chad also has one of the highest fertility rates in the world – 6.3 children per woman. These figures are a reflection of women's poor access to quality health care, health information and voluntary family planning – which reduces the incidence of pregnancy-related deaths.
Lack of health information also increases vulnerability to HIV. And women are disproportionately affected, accounting for 58 per cent of the HIV prevalence rate, according to 2013 data from UNAIDS.
UNFPA recently entered into an agreement with over 30 radio stations in Chad, including Radio Tob, Radio Al Oum Hadjer Mouhal, Radio Al Nadja Ati, Community Radio Mongo Ngourkosso, Radio Global Development Pala, and many others.
These stations are receiving editorial materials for programmes on HIV, sexual and reproductive health, family planning as well as human rights topics such as gender equality and child marriage, said UNFPA communications officer Toussaint Mbaitubom.
Changing behaviour
There is growing evidence of Radio Tob's influence in the community, noted Felix Ngueta, the head of the station.
"We notice our programmes are having a visible impact on the society because behaviours are changing," he said, citing informal reports from young people that the radio station is responsible for more open discussions in the community.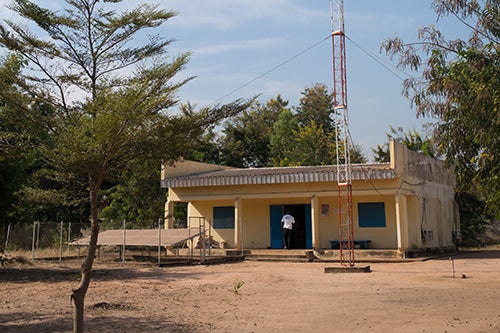 Radio Tob, based in Mandoul Region, Chad. The station reaches many diverse communities within a 100-km radius, broadcasting in Arabic, French and Kera. © UNFPA/Ollivier Girard
The Mandoul Regional Government is also seeing changes. The station gives government officials an opportunity to carry out awareness raising, said Ongram Kouleta, the senior government health official in Mandoul.
"People talk much more openly on the radio. They listen to each other and learn from each other's experience," eastern Chad resident Nalga Katir told the Guardian. In 2012, with support from UNFPA, Ms. Katir organized a radio debate on female genital mutilation in refugee camps along the country's border with Sudan.
"They're just a voice on the radio, so it allows them to debate in a way they would be afraid to face-to-face," she said. "And then you see, after the programme, people are sitting in the shade of a tree still discussing it."