International Programme Coordinator, Suva, Fiji, Pacific and Sub-Regional Office, P-5
Contract Type: Fixed Term Appointment
Closing date: 27 August 2018 - 5:00pm(New York time)
Duty station: Suva, Fiji
Job ID: 17823
---
The Position:
The International Programme Coordinator will support the UNFPA Pacific Sub regional Office (PSRO) with the smooth and timely implementation of the Australian government-funded AUD $30 million Transformative Agenda programme (2018-2022) in the six priority Pacific countries of Fiji, Kiribati, Samoa, Solomon Islands, Tonga and Vanuatu. You will be a part of a dynamic inter-disciplinary team that provides integrated programme and technical support within a system strengthening approach that is fundamental to UNFPA's overall strategy. 
You will report directly to the UNFPA PSRO Deputy Director.
How you can make a difference:
UNFPA is the lead UN agency for delivering a world where every pregnancy is wanted, every childbirth is safe and every young person's potential is fulfilled.  UNFPA's new strategic plan (2018-2021), focuses on three transformative results: to end preventable maternal deaths; end unmet need for family planning; and end gender-based violence and harmful practices. 
In a world where fundamental human rights are at risk, we need principled and ethical staff, who embody these international norms and standards, and who will defend them courageously and with full conviction.
UNFPA is seeking candidates that transform, inspire and deliver high impact and sustained results; we need staff who are transparent, exceptional in how they manage the resources entrusted to them and who commit to deliver excellence in programme results.
Job Purpose:
During the Family Planning 2020 London Summit in July 2017, The Australian Government pledged AUD $30 million to the UNFPA Pacific Sub regional Office for its work in improving sexual and reproductive health (SRH) care in the Pacific. The 51-month Transformative Agenda (TA) programme for 2018-2022 outlines significant investment in improving SRH in six priority countries (Fiji, Kiribati, Samoa, Solomon Islands, Tonga and Vanuatu) with a primary goal of bringing unmet need for family planning and contraceptives towards zero and contributing to transformative change in the lives of women, adolescents and youth across the Pacific. The broad focus on integrated SRH information and services will involve investments in addressing violence against women and girls, improving maternal health, strengthening of health systems across the development humanitarian continuum and ensuring youth, disability and gender inclusion. 
You will contribute to the formulation, coordination and management of the 2018-2022 Transformative Agenda programme implementation, monitoring and evaluation, as well as complementary programmes under the 6th Sub regional Programme. Your work will include quality, timely and integrated support to Country Offices, ensuring that countries are implemented in the context of: the ICPD Programme of Action and UNFPA Strategic Plan as well as national development processes, regional frameworks, and integration of population, sexual and reproductive health, youth and gender dimensions in the broader development agenda. You will be working with a dynamic and diverse team of Technical Advisers and programme staff within PSRO, and with external partners within national governments, bilateral and multilateral donor agencies, development partners, civil society organizations and community-based organizations to facilitate successful delivery of the programme.
We are no longer accepting applications for this position.
Fiji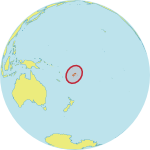 Population : 0.9 mil
Maternal Mortality Ratio
30
Contraceptives prevalence rate
49
Population aged 10-24
26%
Youth secondary school enrollment
Boys 79%
Girls 88%