Haiti: Mobilizing a humanitarian response to a devastating earthquake
Haiti: Mobilizing a humanitarian response to a devastating earthquake
On 14 August, a 7.2-magnitude earthquake struck southwestern Haiti, its epicentre about 125 kilometres from capital Port-au-Prince. As of 25 August, the death toll stood at more than 2,200 with more than 12,200 injured. While the quake was not as destructive as the one that struck in 2010, the effects have been devastating: 800,000 people have been affected – of which 650,000 need humanitarian assistance – and more than 130,000 homes have been damaged or destroyed, leaving thousands homeless. 
Tropical Depression Grace undermined relief efforts in the Caribbean nation, which was still grappling with the July assassination of President Jovenel Moïse, escalating gang violence that had already displaced tens of thousands and is hampering the transport of humanitarian aid and the persistence of COVID-19. 
Of the more than 22,000 childbirths expected within the next three months, approximately 3,700 will depend on emergency obstetric care, though at least 24 health facilities in affected areas have been destroyed or damaged. UNFPA has set up eight temporary maternity wards, deployed mobile health teams and fortified capacity at 40 health facilities and hospitals to help address pregnancy-related complications, deliver family planning services and provide support for sexual and gender-based violence survivors. The agency has also distributed thousands of hygiene kits with essentials including menstrual products and soap and is working to supply sexual and reproductive health supplies. 
After the last earthquake, up to 15 per cent of women reported abuse. The current disaster has compromised access to the system of services (health, legal, social support) to manage gender-based violence cases. UNFPA has long maintained that the long-overlooked needs of women and girls – including protection – must be part of any emergency response.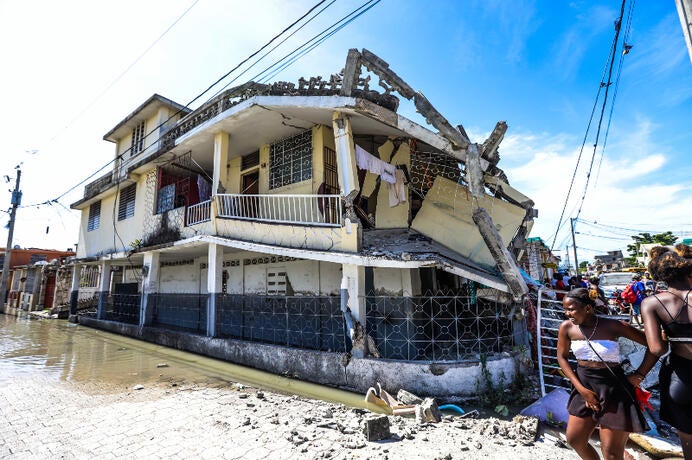 Updated on 10 September 2021