The Rafael M. Salas Memorial Lecture series provides a unique forum for distinguished guest lecturers to discuss important aspects of population and development.
This year's lecture was delivered by Mark Malloch Brown, former United Nations Deputy Secretary-General, and took place on Tuesday, 13 October 2020 at 11:00 a.m. to 1:00 p.m. EDT. 
The lecture was directly followed by a high level interactive panel discussion moderated by Sherwin Bryce-Pease, Bureau Chief & Correspondent of SABC News.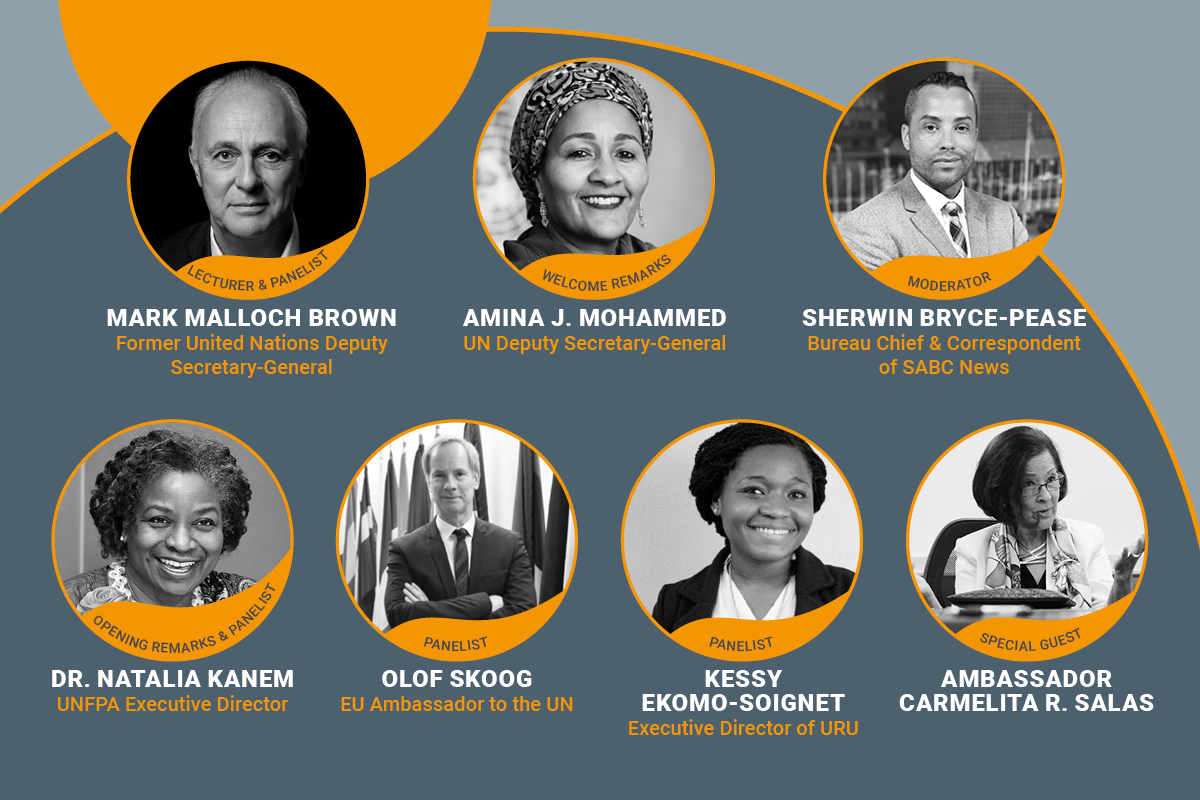 16th Rafael M. Salas Memorial Lecture: "Development after COVID-19: Stretched Resources and Strained Communities"
COVID-19 has thrown tens of millions back into poverty and deepened the crisis of public health access. The world economy will be smaller and more unevenly shared. The pandemic is accelerating a restructuring of global economics that may reinforce new patterns of inequality. Global supply chains are contracting; remittance earnings may have permanently shrunk and international trade is unlikely to return to pre-crisis levels for some years. 
How do those of us in Development respond when traditional funding faces its own COVID-Crisis? Mark Malloch-Brown will explore strategies to protect the poor; and to build back economies and societies that are less vulnerable to such shocks in the future; while identifying new sources of finance and leadership for a New Development.
On the lecture series:
The lecture series was initiated in 1989 as a tribute to Mr. Rafael M. Salas, who served as the first Executive Director of UNFPA. Under his leadership, UNFPA grew into the world's largest provider of multilateral population assistance. The first lecture was delivered by The Honorable Dr. Saburo Okita, former Foreign Minister of Japan, on Population and Development, and the most recent speaker, in 2019, was Her Excellency Ms. Margot Wallström, former Minister for Foreign Affairs of Sweden.