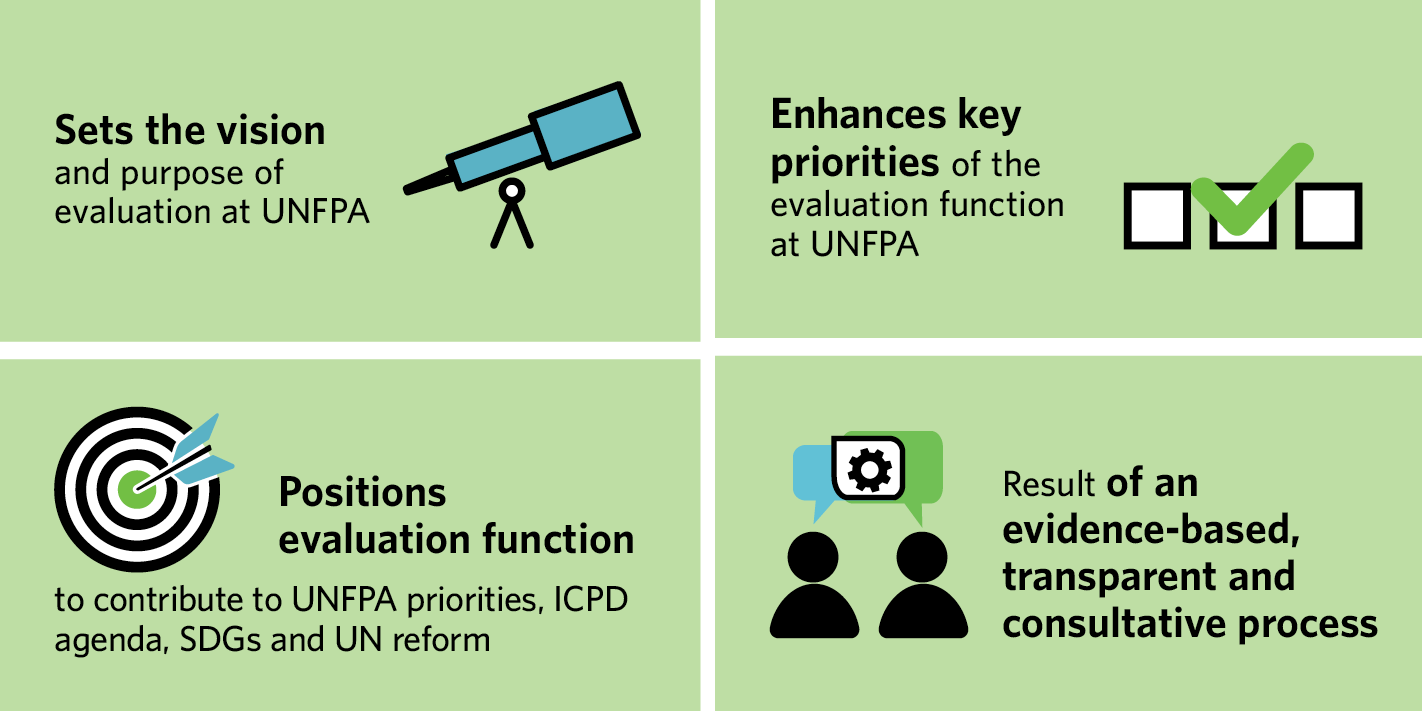 ---
UNFPA Evaluation Policy 2019 provides a clear roadmap for the evaluation function. It provides up-to-date definitions, principles, and norms and standards on evaluation as well as clarifies the various roles and responsibilities for the evaluation function at UNFPA. The revised evaluation policy is also aligned to the internal and external environment in which the organization operates.
---
---
Key features of the Evaluation Policy
Enhanced focus on the use of evaluations, to inform ongoing programme implementation, support programme design, and contribute to evidence-based decision making.
Greater emphasis on UN coherence through joint evaluations, system-wide evaluations, United Nations Evaluation Group and Inter-Agency Humanitarian Evaluation (IAHE) initiatives and multi-stakeholder partnerships to strengthen national capacities to evaluate SDGs. 
Increased support to national evaluation capacity development through partnerships for country-led evaluations, strengthening national evaluation systems, and supporting evaluations towards achievement of SDGs
The revised evaluation policy for first time also affirms UNFPA commitment to engage youth throughout the evaluation process and enhance evaluation capacities of young and emerging evaluators.
---