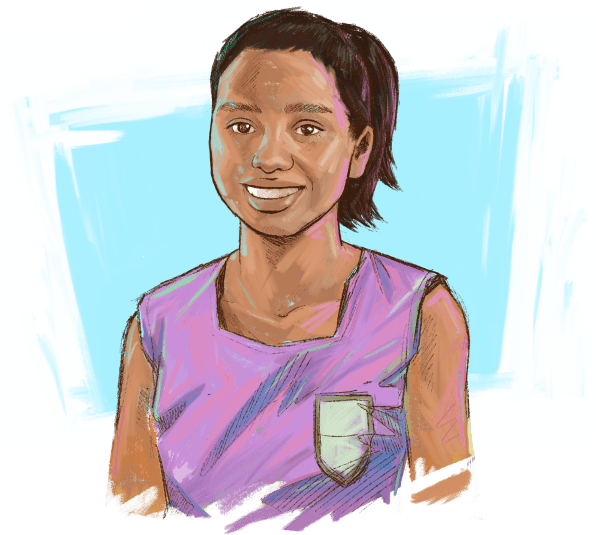 She Can
Learn

,
Achieve

,
Decide

,
Succeed

,
Thrive

,
Rise

,
Choose

,
Dream

,
Plan
Scroll down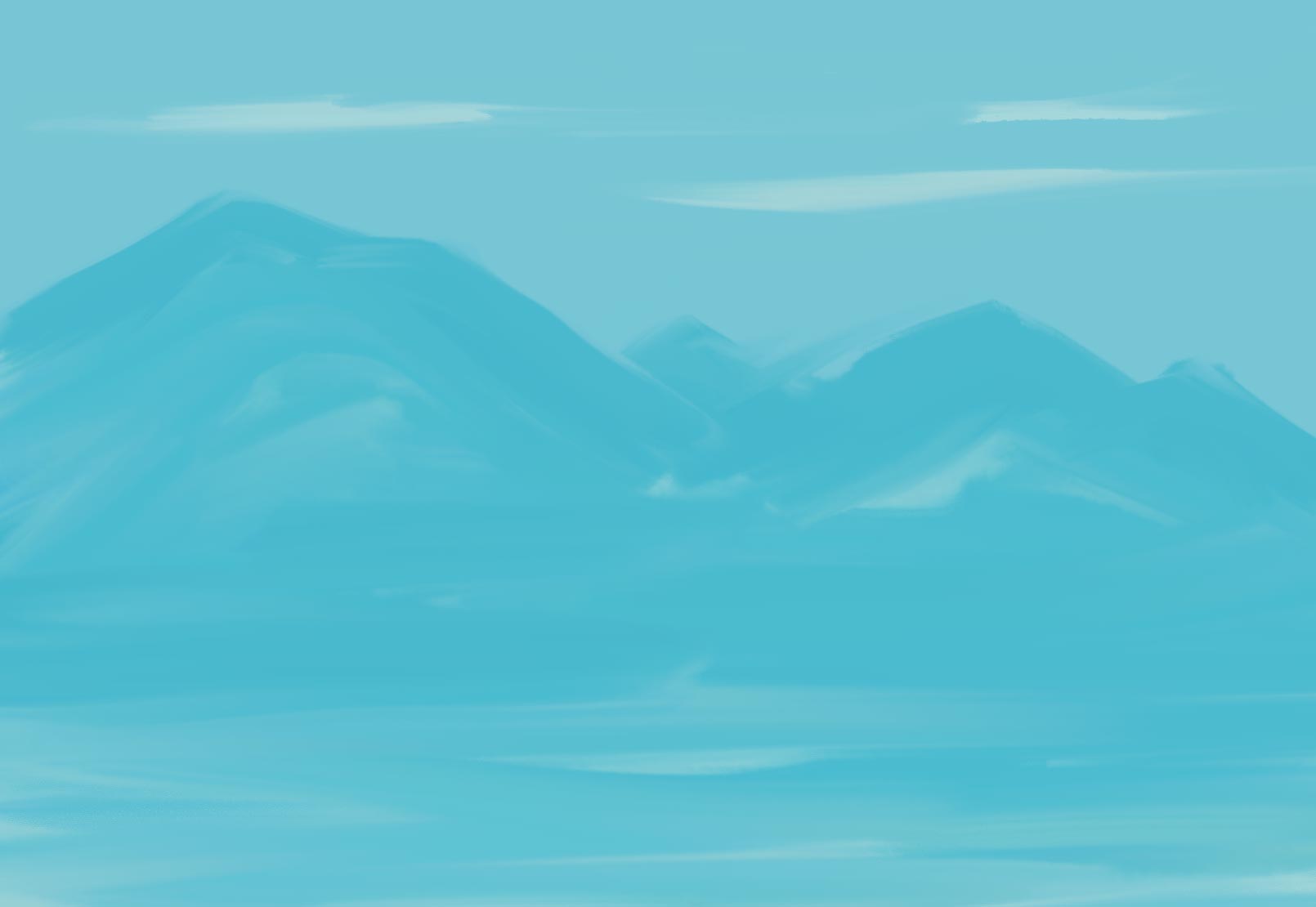 Nadège is a 12-year-old girl living with her parents and four siblings.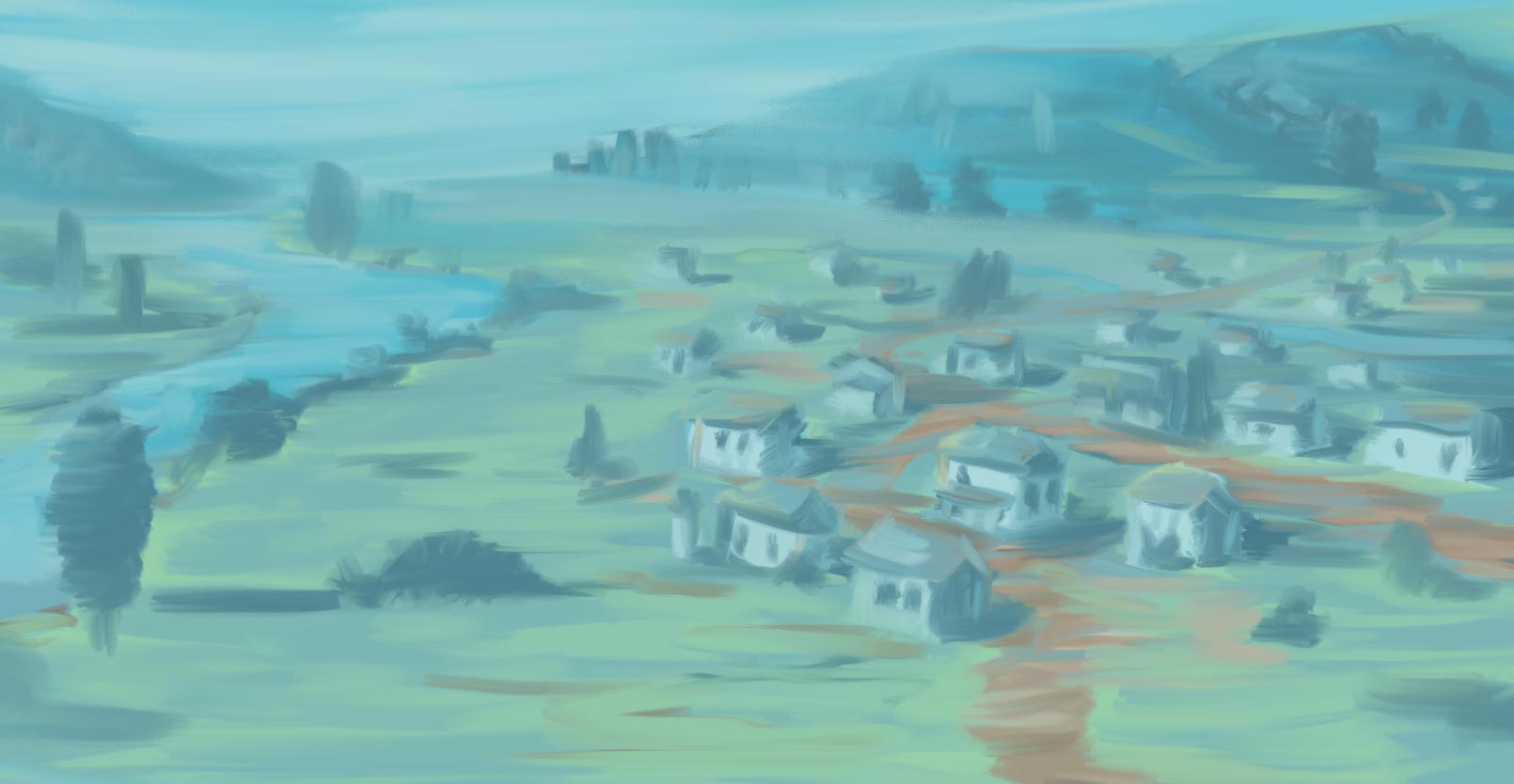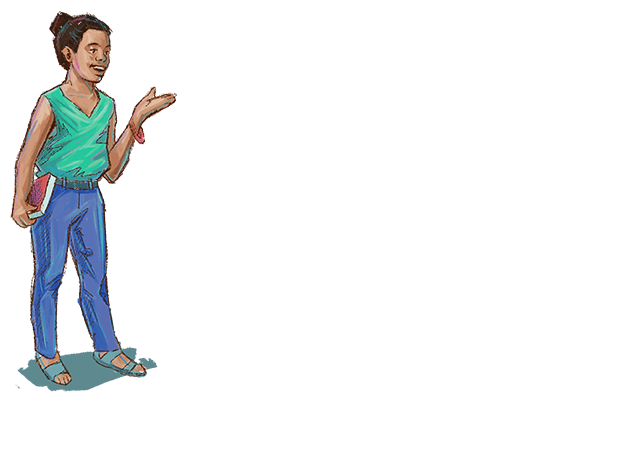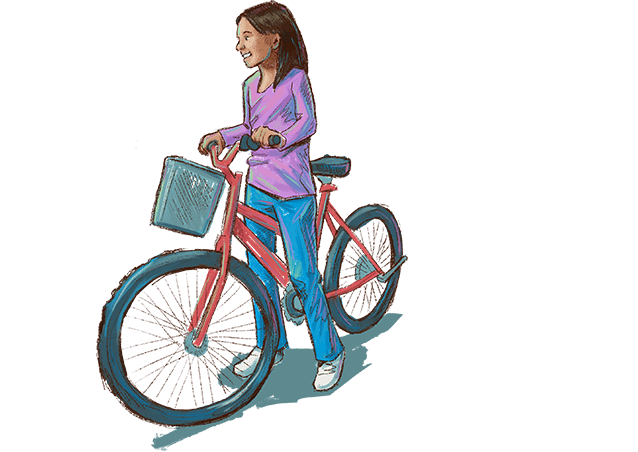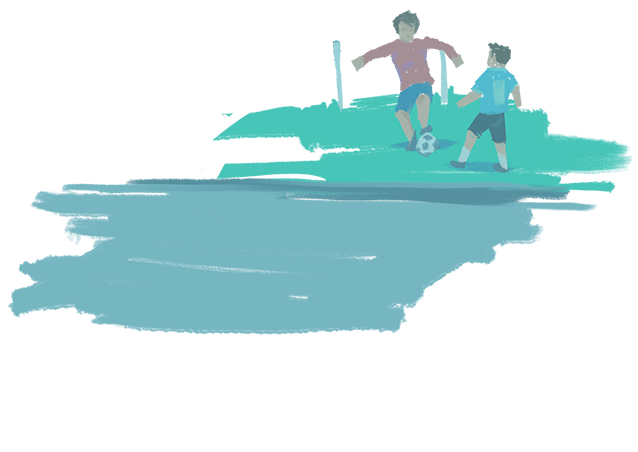 Meet Grace, Nadège's friend.
She helps her mother at home when she isn't at school, where she is a promising student and has many friends, including Grace. They play, ride their bicycles, and go to the beach. Her childhood is simple and carefree.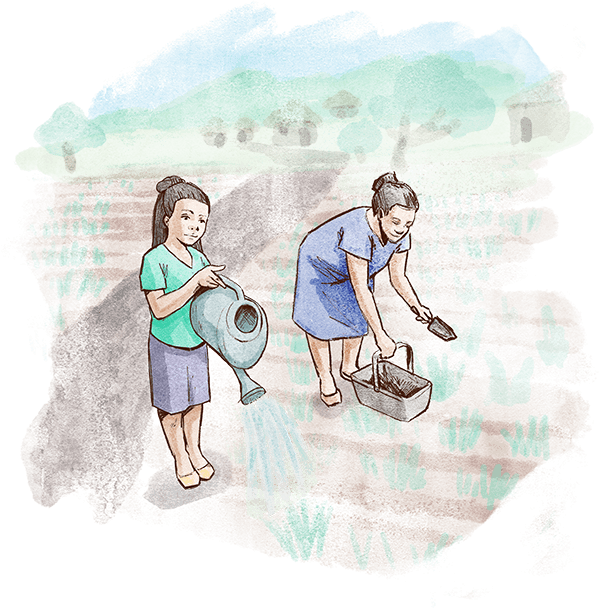 When Grace is young, her family moves to a rural village, where she helps her family tend the fields. She goes to school, but she doesn't have access to comprehensive sexuality education. Without information to protect her health and rights, she is at risk of coercion, violence and early marriage, and more likely to have an unintended pregnancy or sexually transmitted infection.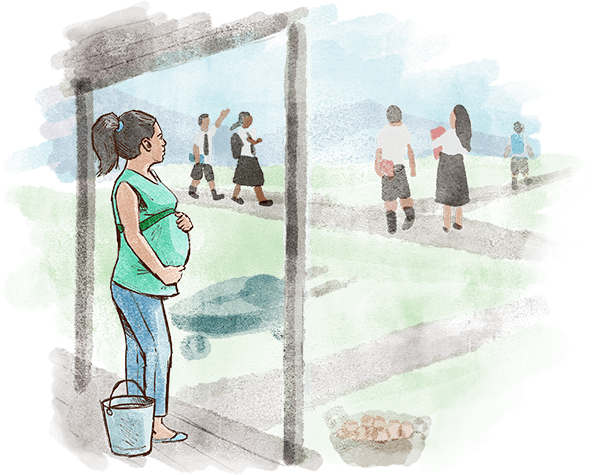 At 16, Grace gets pregnant, she is forced to end her studies and she marries. Girls who stop schooling because of an unintended pregnancy rarely return, jeopardizing their chances of earning a living.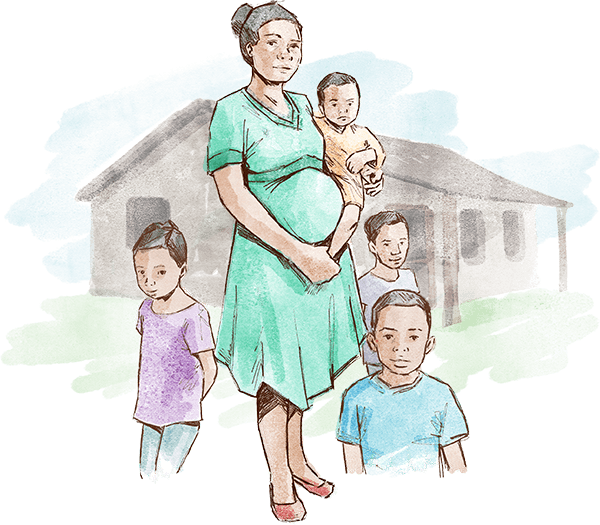 By her mid-30s, Grace and her husband have five children and find it challenging to feed, educate, and take care of them. While her agricultural labour provides food for the family, it is unpaid. Even if she had skills to find a paying job, she doesn't have time given her responsibilities at home.
Your body,
your decisions!
103.1915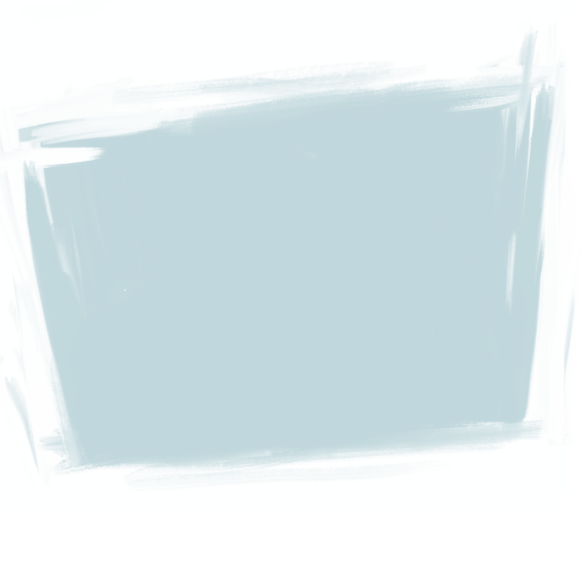 It's at school where Nadège is first exposed to comprehensive sexuality education, learning about relationships, gender equality, consent and privacy, puberty and body image, and in her mid to late teens, about sexuality, sexual behaviour and sexual and reproductive health.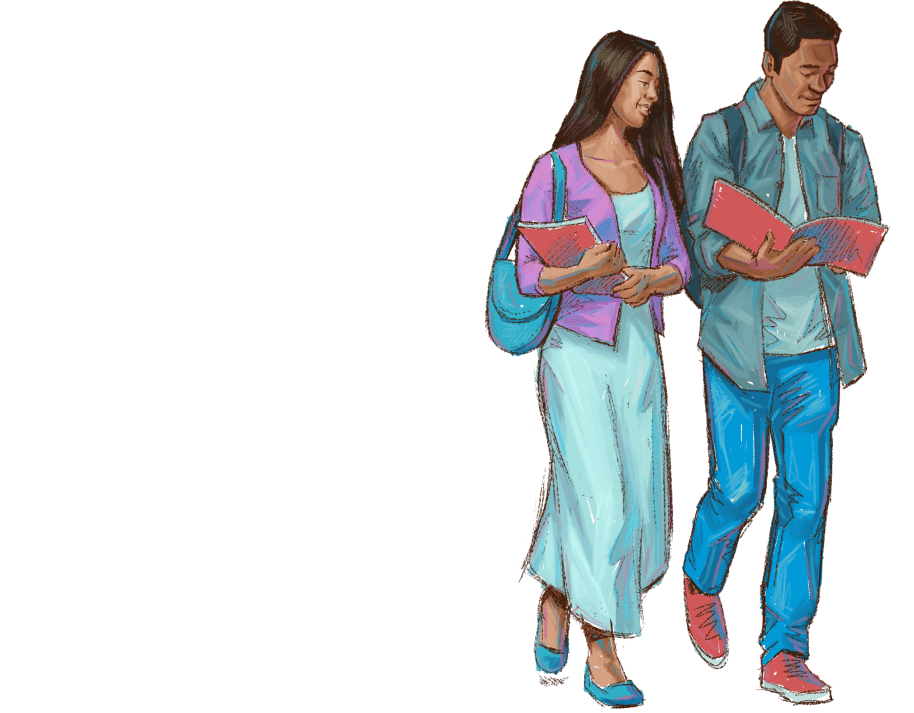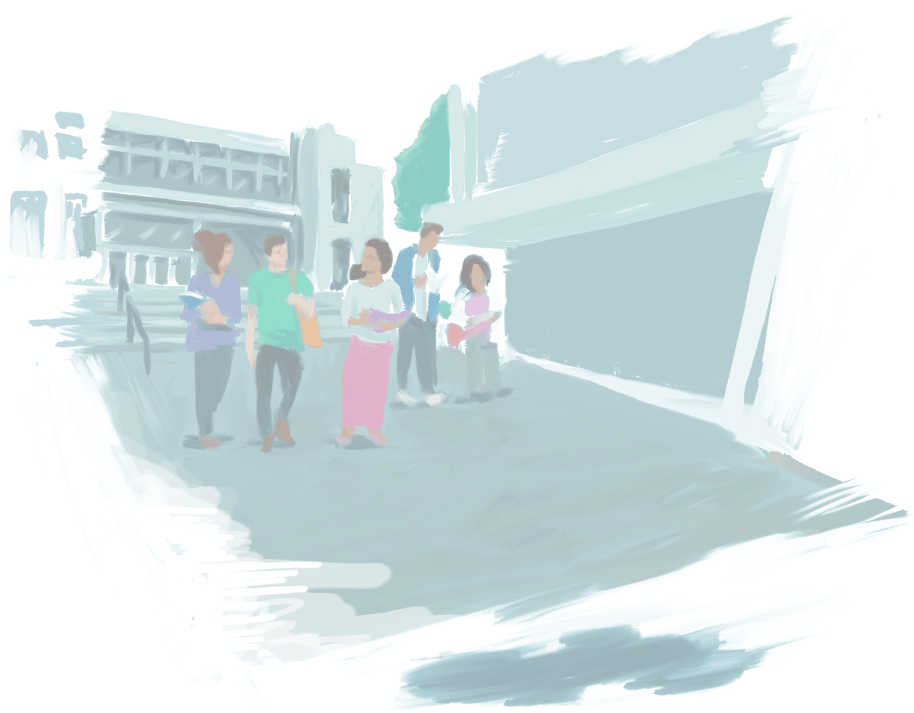 When Nadège is 18 and attending university, she meets her boyfriend. They have similar values and complementary goals, and over time they begin talking about a life together.
Because she's had comprehensive sexuality education, she visits a health-care clinic to learn about various methods of contraception.
What are the
pros and cons of
each option?
Access to information and contraceptive services gives a woman the choice ­ to confidently build the life she wants to lead – where to live, what career or studies to pursue, who to have a relationship with and whether and when to start a family.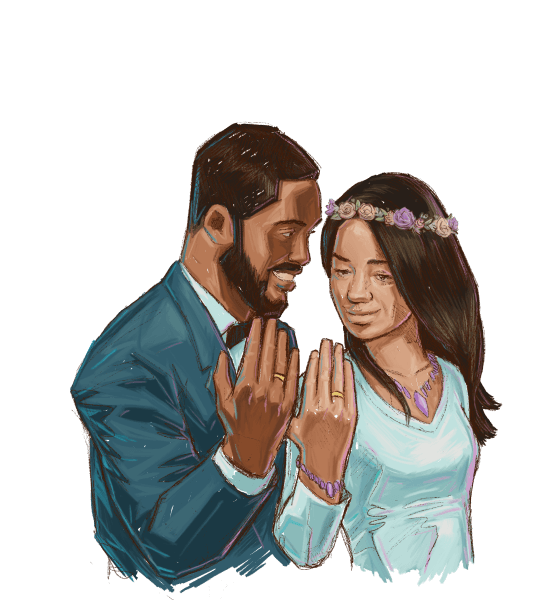 Whatever decisions
we make, we make
together.
109.0909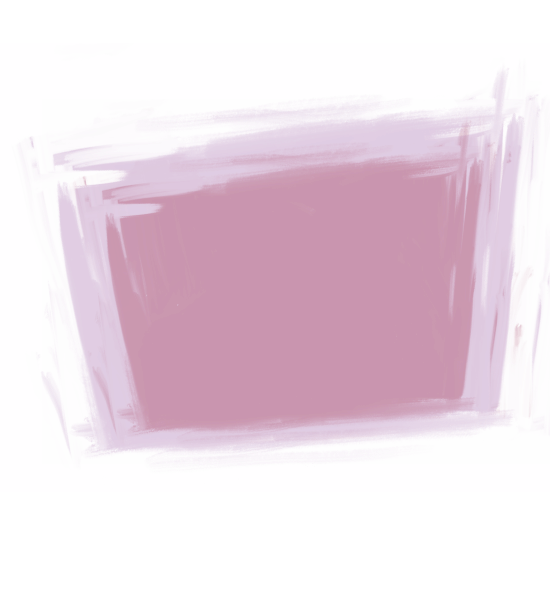 After graduation, she and her boyfriend get married. The couple dreams of a family but not right away. They want to settle into life as a married couple first.
The ability to plan for their family is an empowering one that gives them options.
They both have good jobs – she is a mobile web developer – and they want to grow their careers, incomes and savings to be able to provide for their future children.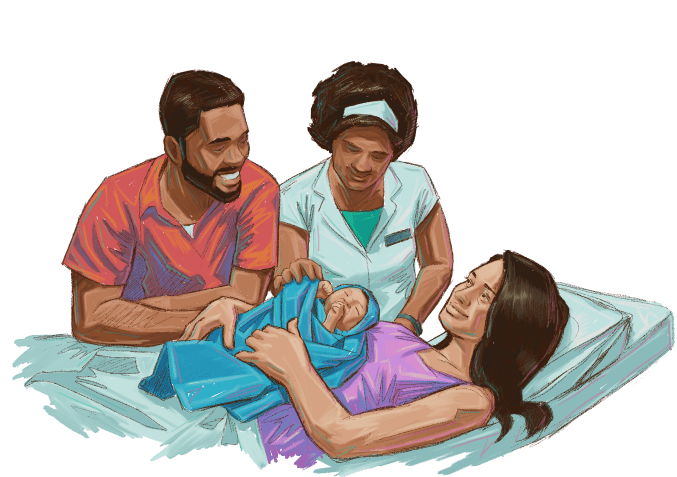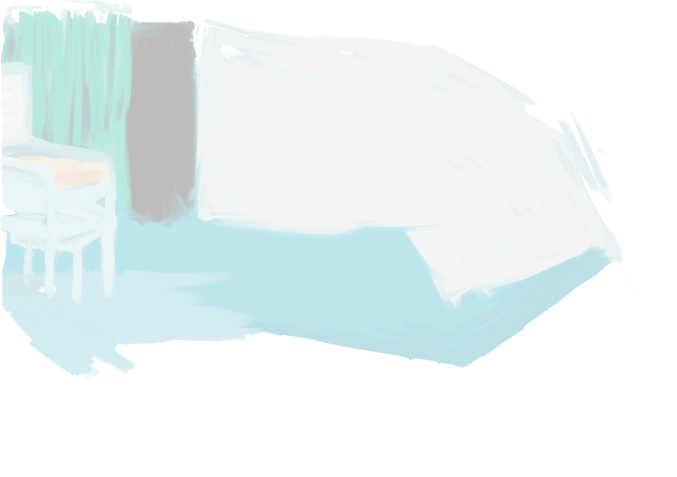 When they're ready, they make a conscious decision to have their first child, when Nadège is 26. Her midwife speaks to her about healthy birth spacing and practices, and she has proper antenatal care and access to maternal medicines.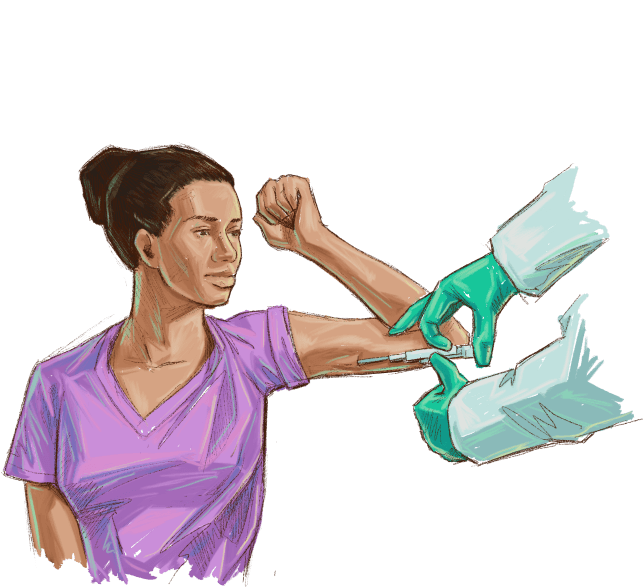 This implant works
for three years.
91.2908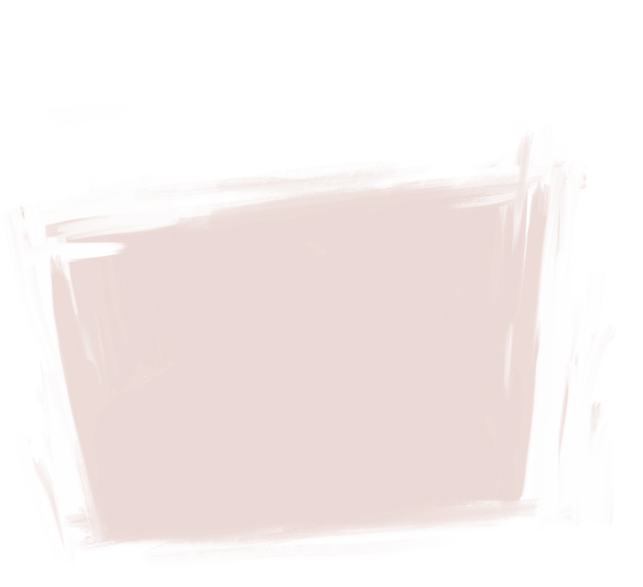 The couple decides to space out their children at least three years apart. The midwife explains and offers a wide range of contraceptives including longer-term methods.
By her mid-30s, Nadège has had three kids, her last one a daughter named Omolara, meaning "born at the right time". Her family is now complete and thriving. Because she had time in between each child, she was able to spend time with them, take care of her health and theirs, and start and grow her own technology business.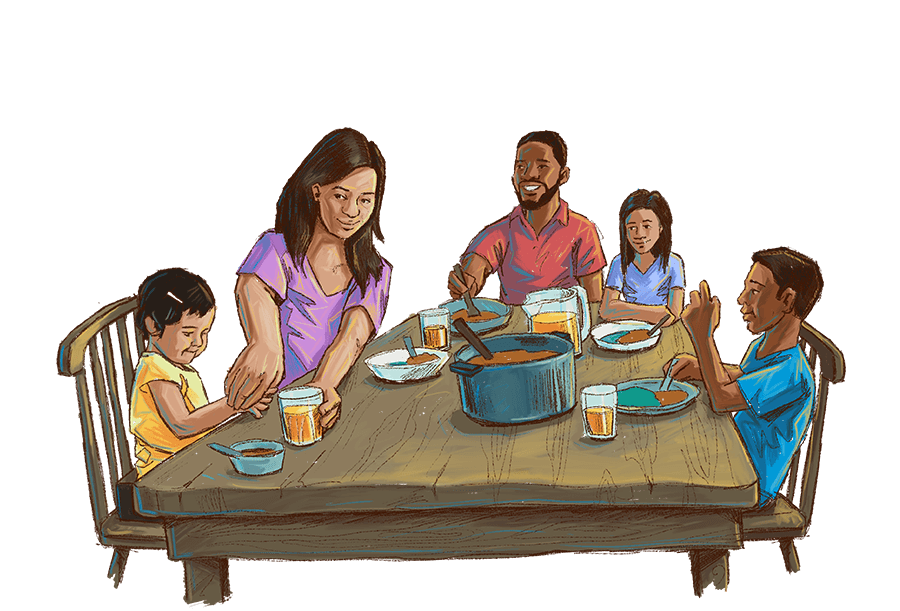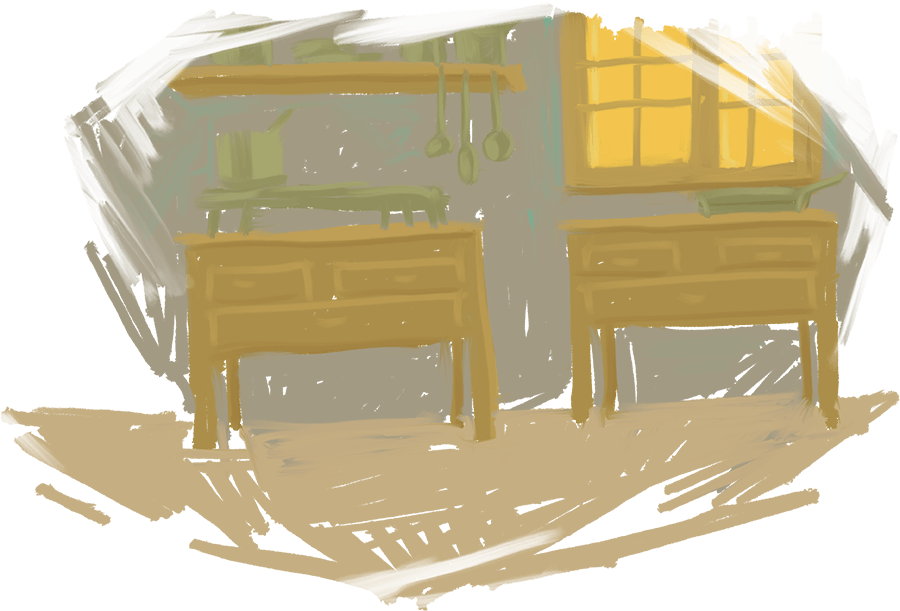 One day, Nadège visits her old friend. Grace tells her that she and her husband struggle at times to take care of their family. There never seems to be enough money to pay the children's school fees or for visits to a doctor when one of them falls ill.
My husband wants to have more
children, but it's hard enough
with the five we already have.
There are ways to prevent pregnancy
until you're ready for more or when
you are done having children.
I'm tired a lot,
and there is never enough
time to do everything.
Instead of looking after
a new baby, you can take care
of your other children.
I would like to do that,
but I don't know what
my husband will say.
He can go with you
to a community session
to learn about it.
Yes, we should go together.
I want a better life, and I want
my children to have one, too.
Now, Grace can plan, too.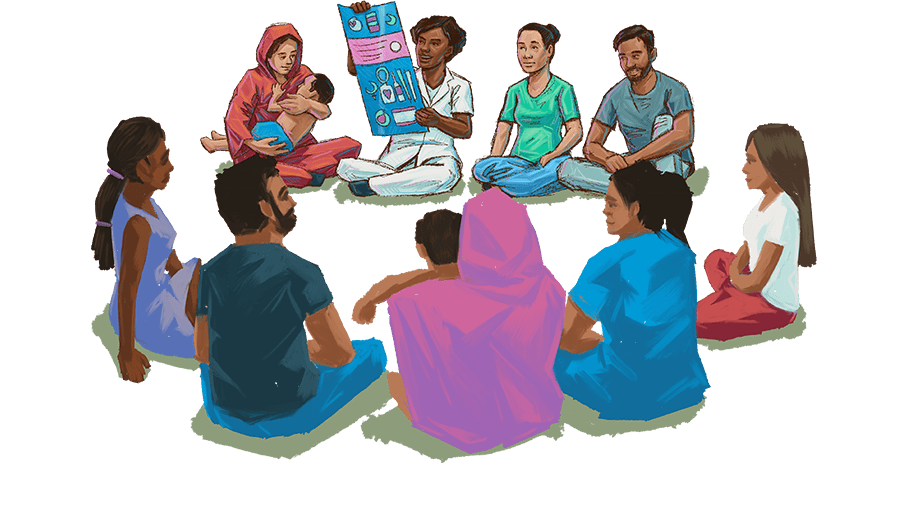 More than 217 million women and girls in the world who want to avoid getting pregnant aren't using effective contraceptives.
UNFPA is the lead United Nations agency helping countries increase access to voluntary family planning. Its thematic fund the UNFPA Supplies Partnership works with global and local partners to provide choices of contraceptives and maternal medicines to women and girls in over 50 of the lowest-income countries.
The goal is to help governments build their own programmes until they can reach all of their populations – no matter where they live – with reproductive health services.
The partnership is integral to UNFPA's mission of zero unmet need for family planning by 2030.
UNFPA goes the "last mile," reaching women in some of the most remote parts of the globe with a choice of contraceptives and medicines. Whether they are delivered by boat where there are waterways instead of roads, by drone in rough terrain, or by foot where vehicles cannot travel, it is critical that no one is left behind.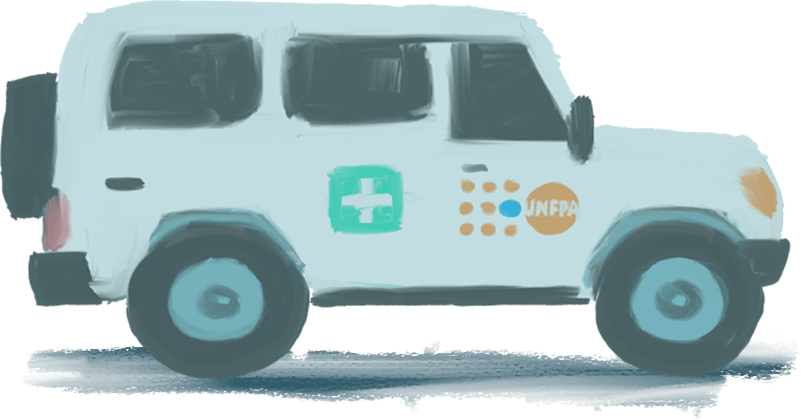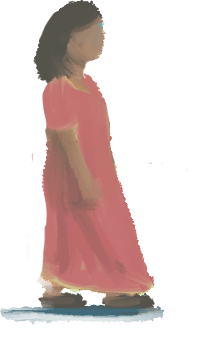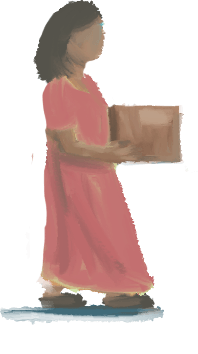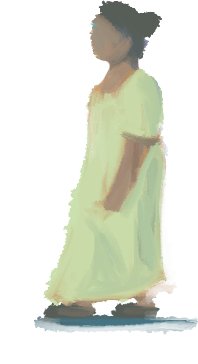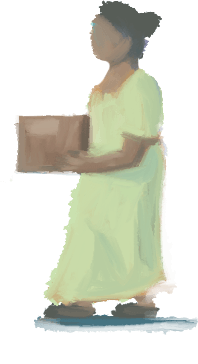 Hear more from women who have benefited from access to contraception and how it has empowered them to lead more fulfilling lives.