UNFPA's Nepal earthquake response
September 2015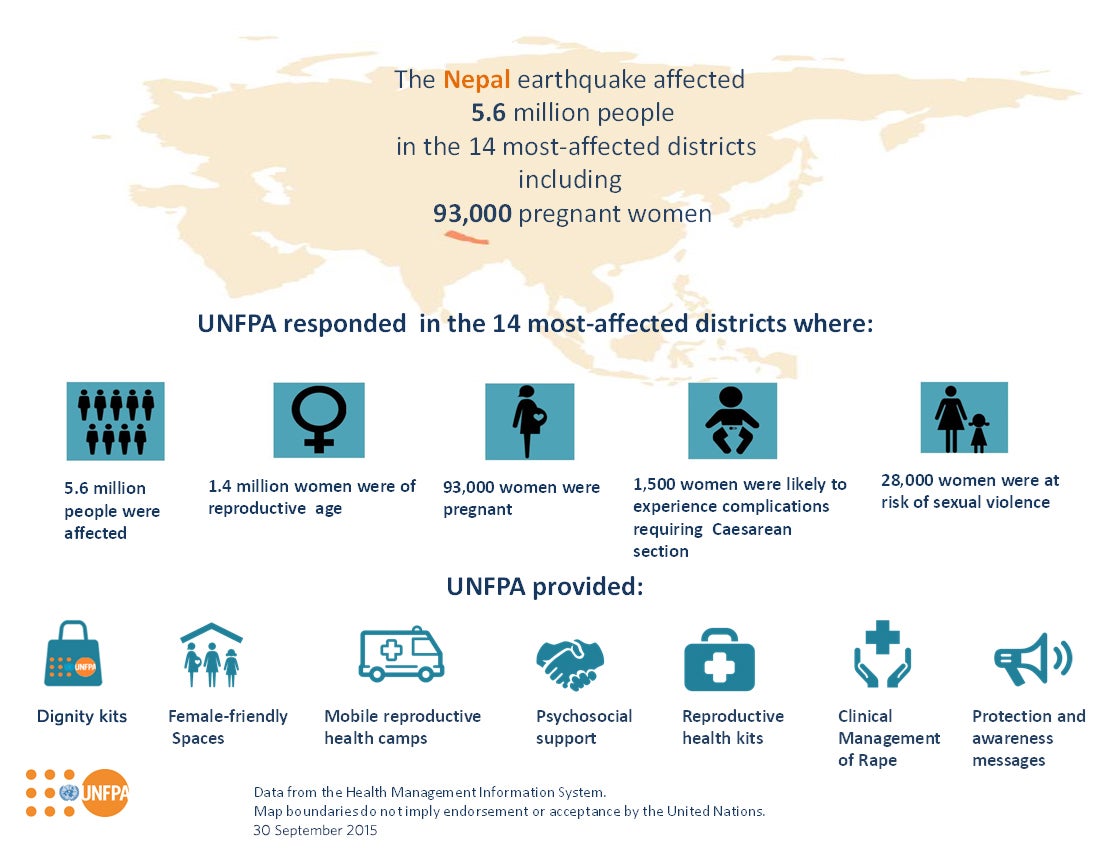 Related content
News
FREETOWN, Sierra Leone — Bintu Mansary's father was shot and killed as she and her family tried to escape the rebel attack on her village during the brutal Sierra Leonean civil war.
News
NAM KHEM, Phang-nga Province, Thailand—When the tsunami waters raged through this fishing town, home to thousands of migrant families from Myanmar, Nu Nu Aye raced to the office of World Vision, where she volunteered as a community health educator.
News
On the outskirts of Freetown, up a red clay road gashed by hard rain, sits a makeshift shelter some women call home.
Pages