UNFPA Response in Taizz
March 2016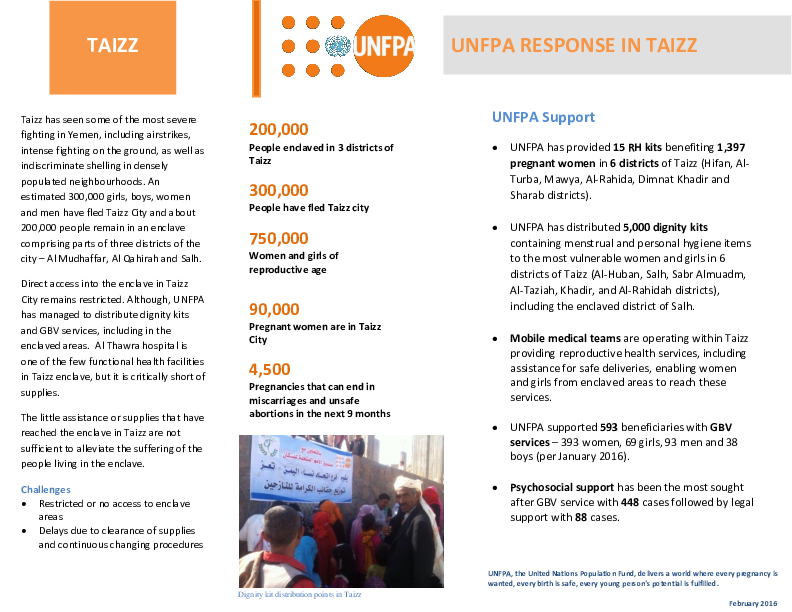 Related content
Resources
In mid-May, UNFPA was forced to suspend support to lifesaving reproductive health services in 140 health facilities; with UNFPA's appeal for $100.5 million towards its humanitarian response receiving only $41.7 million by May.
News
UNFPA has been forced to suspend the provision of reproductive health care in 140 out of 180 health facilities.
News
Hundreds of thousands of women are living with obstetric fistula – a traumatic birth injury. And it could be worsening.
Pages