UNFPA Response in Taizz
March 2016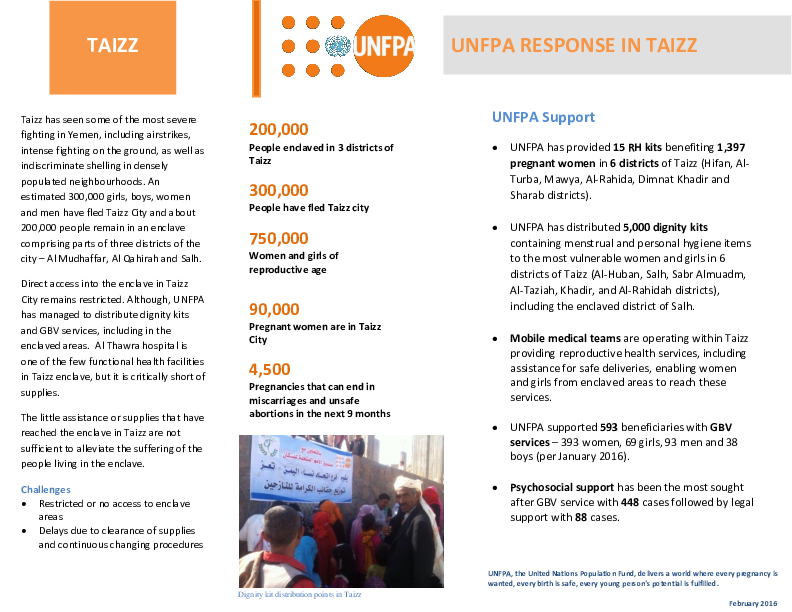 Related content
Updates
The Government of the Republic of Korea has committed $500,000 to support UNFPA's work in Yemen, aimed at improving access to life-saving maternal health services for vulnerable women and girls to ensure no one is left behind.
News
An informal online survey in the region found 24 of 69 respondents had no information about menstruation prior to experiencing their first period.
News
"It was the morning of a normal working day before fighting escalated close to the hospital. I heard a mother screaming at the gate," midwife Shrook Khalid Saeed told UNFPA this week at the Al Shaab Hospital in the district of Crater, in Yemen.
Pages