Facing the Facts
Adolescent girls and contraception
February 2016
Publisher:
UNFPA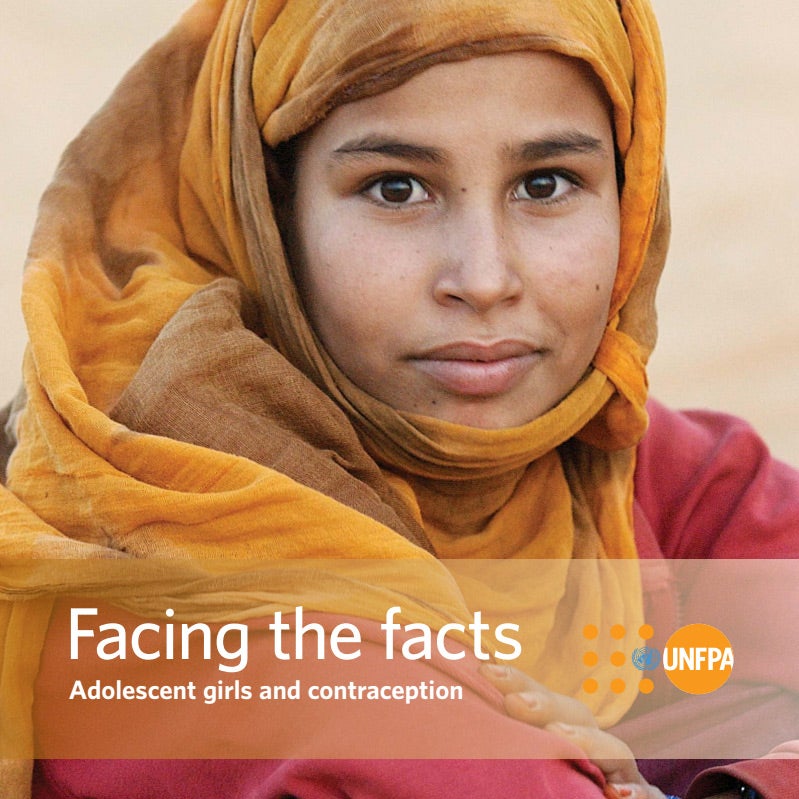 Related content
Publications
The 2017 Country Profiles for the UNFPA-UNICEF Global Programme to Accelerate Action to End Child Marriage highlights key results and opportunities towards ending child marriage in 12 countries.
News
Education initiatives in and outside of schools help overcome stigma and inequities in access to information and services.
Resources
Through the Global Programme, we are accelerating action to end child marriage, and UNFPA and UNICEF are able to reach more girls. The Global Programme is leveraging investments to increase outreach and sustainability. In 2017, it spent over US$33 million with complementary...
Pages