Facing the Facts
Adolescent girls and contraception
February 2016
Publisher:
UNFPA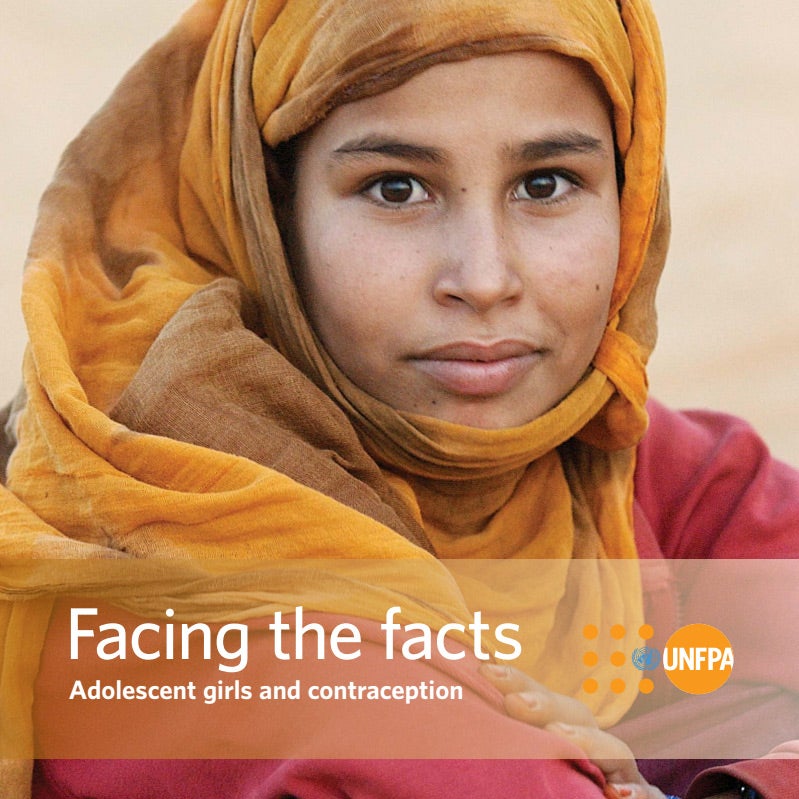 Related content
News
NEW YORK — On three separate time lines taped to the walls of a conference centre in upstate New York, members of the Global Advisory Panel of Y-PEER wrote down events that had shaped their own lives, the world and the course of the HIV epidemic over the last quarter century.
Press
UNITED NATIONS, New York — In 2006, 180 countries around the world contributed a total of $360 million to the regular resources of UNFPA, the United Nations Population Fund.
News
ZINDER, Niger — Kouboura Moutari greets visitors to her home in the village of Madara with her fist raised in a power salute.
Pages