Eliminating mother-to-child transmission of HIV and keeping their mothers alive
Job aid for healthcare workers
2013
Author:
IATT, IPPF, UNFPA, UNICEF, WHO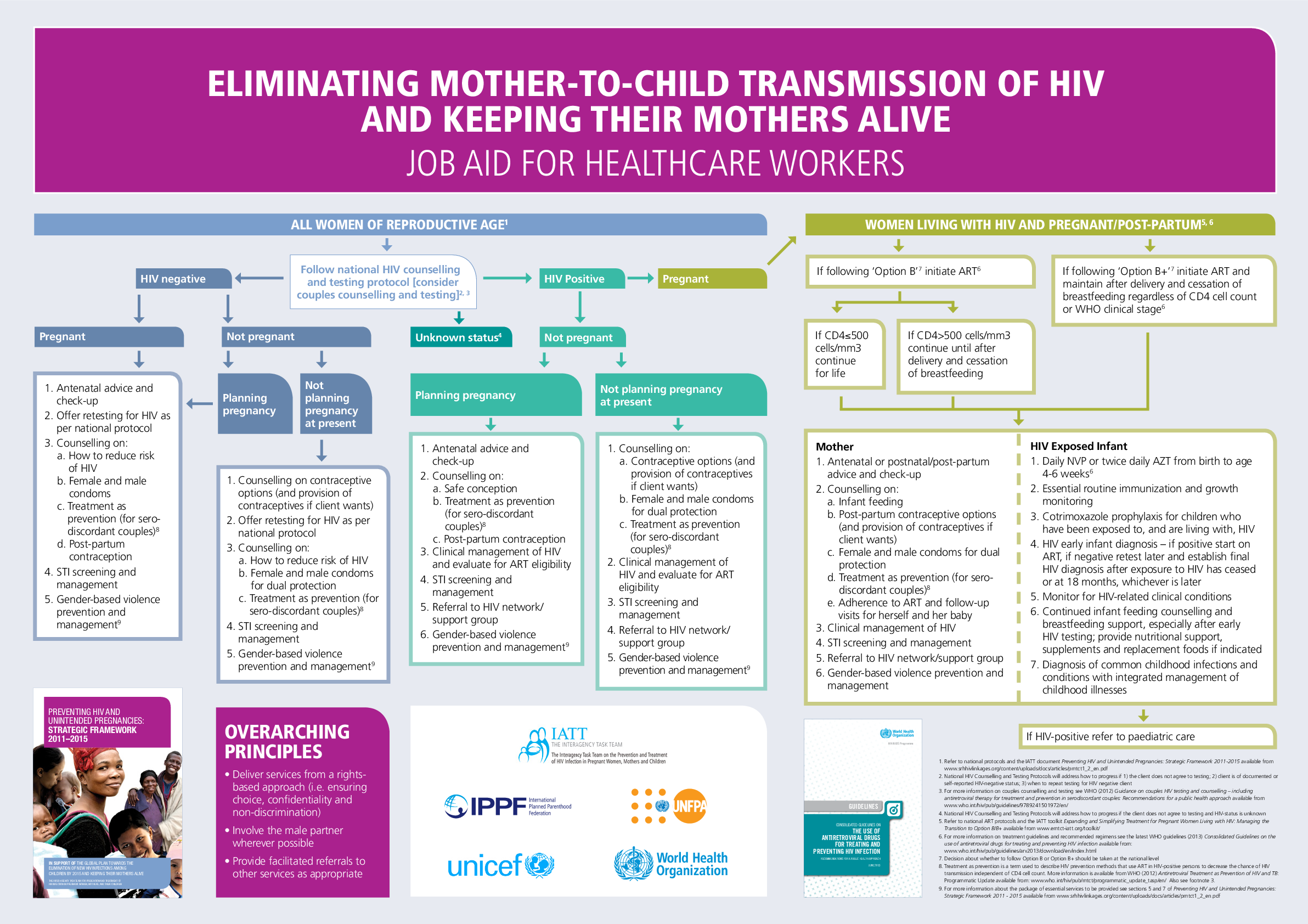 Related content
Publications
Prevention: This is a central objective of UNFPA in the global fight against HIV/AIDS. Among the many complex issues compounding the pandemic, prevention is the challenge that fits the agency best. For more than 30 years, UNFPA has supported a highly focused agenda to improve...
Publications
This report documents some of the efforts that have been made, the major issues that still need to be tackled, and what partnerships at various levels can do to improve African responses to HIV/AIDS. publication of this report.
Pages